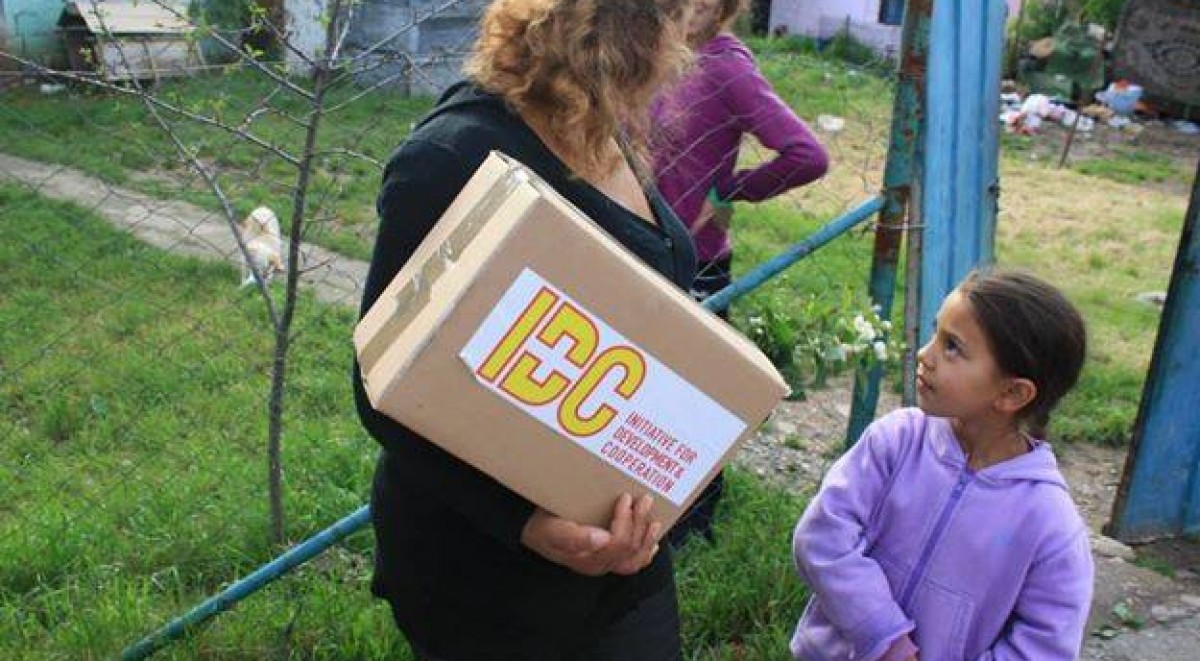 Having in mind that the principle of solidarity is integrated in all our programs and activities and represents the essential part of IDC, hearing the first news about the disastrous floods in the Western Serbia, all employees of IDC, as well as numerous volunteers who joined us, headed to the action of collecting aid for people threatened by floods, who were left without their homes. The significant support to IDC's activities concerning the repairing the damage made by devastating floods in May came from numerous organizations abroad, our partners at different projects, as well as humanitarian individuals from Serbia and all the world. Besides emergency urgent aid to the threatened people (in terms of water, food, clothing and shoes, tent etc), IDC is also providing a long term support to the families of the municipalities who were threatened by floods, through projects directed to the  restoration of agricultural production – the only source of incomes to the numerous families in Western Serbia.
Together with German humanitarian organization Arbeiter-Samariter-Bund, collecting aid  for the evacuated people from Obrenovac was organized, as well as for the people from Lajkovac, Valjevo, Ljig and Krupanj, in the form of 400 parcels with water, food, clothes, shoes, blankets. Along with the partners from Arbeiter-Samariter-Bund Osterreichs we organized collecting aid for the municipalities Svilajnac, Valjevo, Krusevac, Cicevac and other threatened areas. Four lorries with 100 tons of parcels of food, water, hygiene items, filter masks arrived to the people who needed it the most at the time.
IDC also organized the distribution of the parcel which was received from the good people from Germany, from the city of Kirchen for the people threatened by floods in SmederevskaPalanka. Humanitarian action for collecting aid for SmederevskaPalanka was started by our friend Arijan Berisa, who has been living in the German city of Kirchen from 1994. As soon as he heard of the devastating floods in Serbia through the media and his cousins from Smederevska Palanka, he organized collecting aid for the threatened areas. Through public media he called all the citizens, companies and schools to respond to the action of collecting the most needed items for the citizens of Serbia. Eight tons of aid was collected and numerous citizens of Germany participated in the action.
We organized another distribution of humanitarian aid which was received from the good people of Austria. With the help of our friends from Arbeiter-Samariter-Bund Osterreichs and and ASB SEE, aid in the form of clothes, diapers, washing powder, shoes, masks, bedclothes arrived to Obrenovac. The volunteers of the local association 'Eco yard', which premises were also completely flooded, helped with the further distribution of aid to people threatened by floods.