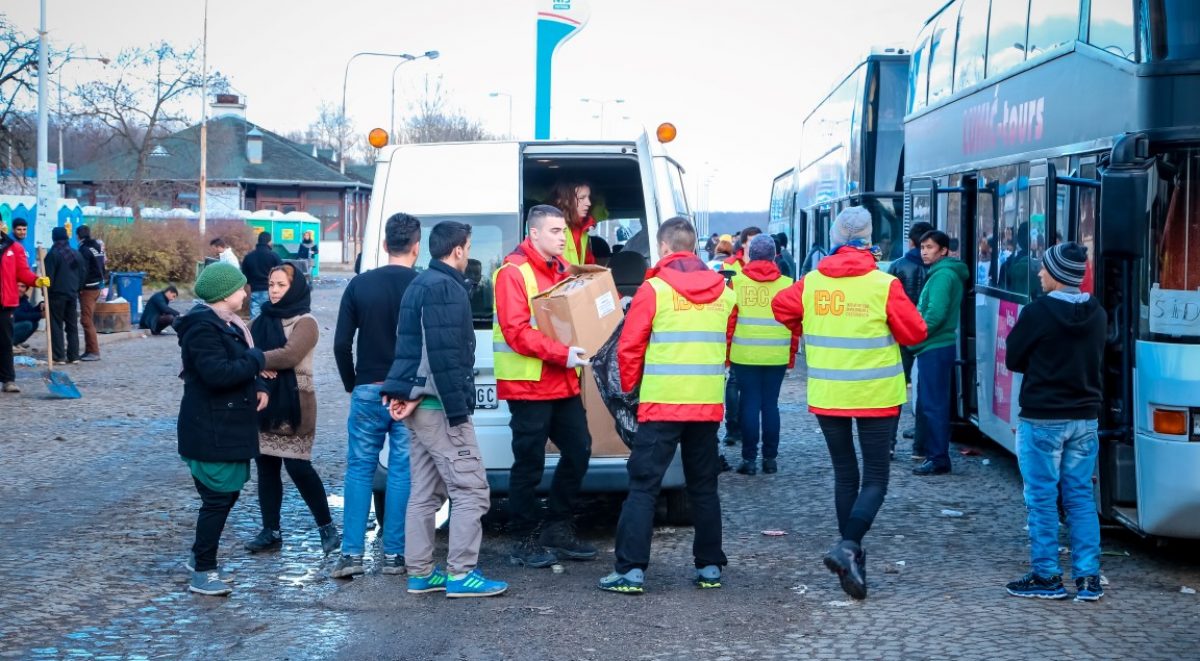 Firstly with tremendous floods that hit Serbia in May 2013, and then with the emergence of the migrant crisis, the IDC began to form a volunteer program. A large number of young people who wanted to help with their own knowledge and skills approached us and became the most important resource of IDC in providing assistance and support to vulnerable groups.
Over time, this volunteer team has grown together with the needs on the field. In 2015, a team of 20 volunteers delivered humanitarian aid, first in parks in Belgrade, and then at border crossings, they organized various workshops and events for children and young migrants who passed through our country.
This is how a mobile volunteer team was formed. This team brings together a large number of young people ready to dedicate their time, their knowledge and skills, and help those in need, to help us as a society not to remain speechless and blind for the suffering and struggle of a large number of those who face daily living inequities and challenges, whether they are our fellow citizens or people who are on their way through our country.
The mobile volunteer team is active when and where the need excists. For information on the current volunteer programs and activities of the mobile volunteer team, contact us via Facebook or at +381 11 3129992.