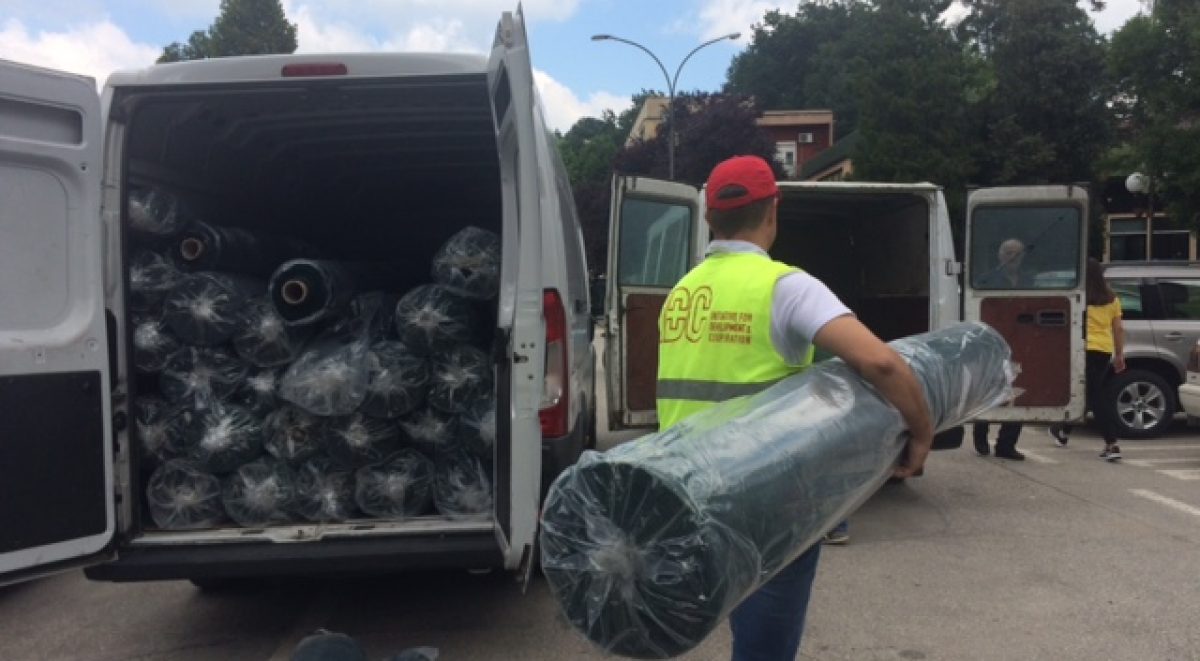 On Friday, June 28, 8 families from the municipality of Lučani received anti-heil nets and additional equipment for their installation within the project Plant for a community implemented by IDC and the Municipality of Lučani. The project aims to socio-economicly empower  the families living in rural areas of the municipality of Lucani and the funds are provided by the municipality of Zolikon from Zurich and the municipality of Lučani.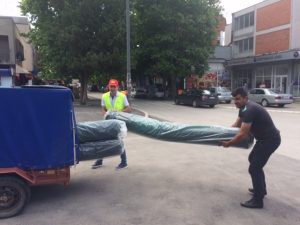 Last year, 15 families were provided with raspberry seedlings for raising their own 20-acre plantations, as well as with irrigation systems, pumps and other equipment, and this year the most successful of them were provided with anti-heil nets.
Public call for new beneficiaries will be opened soon, and this year, apart from raspberry seedlings, interested parties will be able to compete for blueberry or strawberry seedlings as well.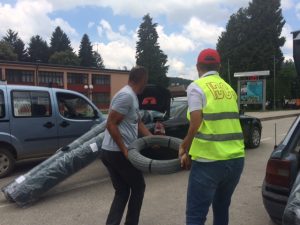 IDC the Municipality of Lučani are continuing their cooperation through this project, as well as through other initiatives, innovative for this municipality and region. In addition to the project Plant for community, the Municipality and IDC in cooperation with the Young Researchers of Serbia, will also organize an international volunteer camp  in the village of Tijane. Young volunteers from all over the world will spend two weeks in this village where they will work on arranging the area of ​​elementary school, getting to know the daily life of the village and its inhabitants and the natural beauty of our country.
The municipality of Lučani is also a part of the project Social dimension of EU integration, which is implemented by the German humanitarian organization ASB. Within the framework of this project, the municipality was supported by the IDC through mentoring in the process of preparation of three project proposals, after the employees in the Municipality and the local Center for Social Work had training on writing projects in the field of social protection and social development. These three projects are a part of 45 project proposals that IDC developed together with 15 municipalities in Serbia selected by the Ministry of Labor, Employment, Veterans' and Social Affairs of the Republic of Serbia. The project Social dimension of EU integration is a regional initiative, and as a result municipalities throughout the Western Balkans, will have 200 project applications developed and ready to be funded. With this application they will be able to compete for the resources of the European Union and other donors, in order to create better living conditions for their fellow citizens.