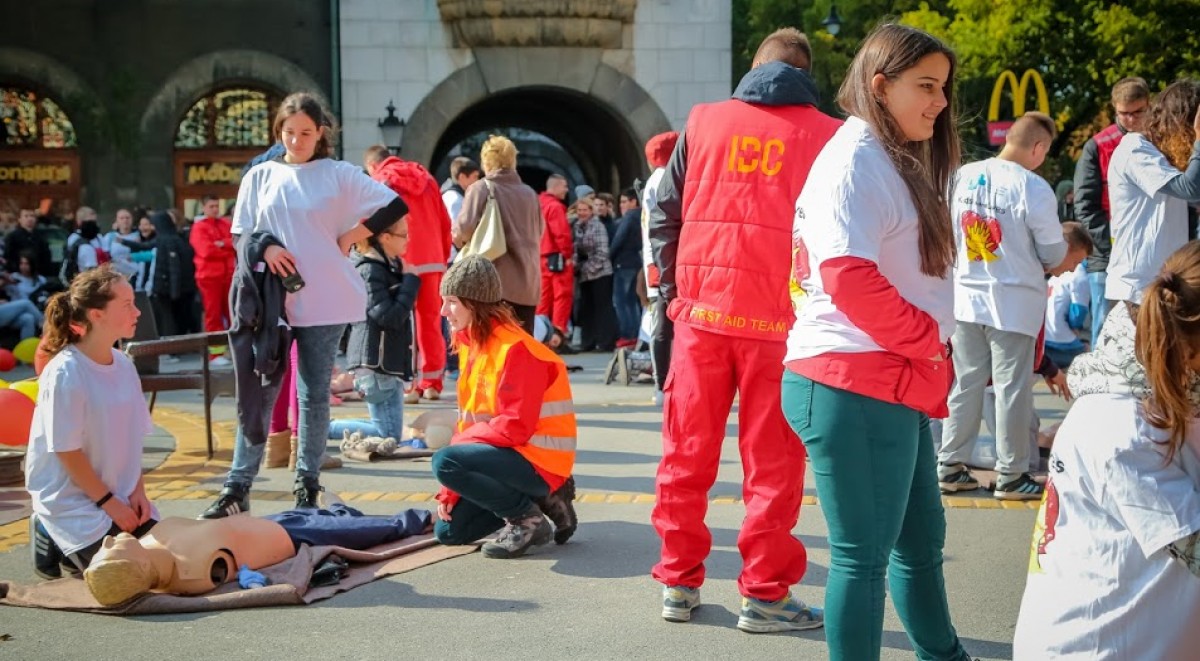 Action Let's Start the Heart!
Subotica, October 18th, 2016
The European Day for the Fight against cardiac arrest was marked by the action "Let's start the Heart" at Subotica Town Square and by lectures at the City Hall for the third time in a row. The slogan of this year's event, which gathered over 200 Subotica pupils, reads "Children save lives".
The students of fourteen primary and secondary schools presented the citizens with a technique of heart massage when providing first aid. Support for the elementary and high school students was also provided by our Olympic gold medalist, Davor Štefanek, and the event was supported by the Ministry of Foreign Affairs of Germany in cooperation with Arbeiter-Samariter Bund and the IDC Initiative for Development and Cooperation from Belgrade.
Statistically, sudden cardiac arrest is the third cause of mortality, after malignant and cardiovascular diseases. Unforeseen cardiac arrest, i.e. cessation of mechanical activity of the heart, naturally occurs in outpatient conditions and without previous history of the disease. Therefore, it is very important to actively participate in the provision of first aid measures. Maintaining the "Let's Start the Heart" manifestation all over Europe affects the awareness of citizens to be socially responsible and to help others in trouble.