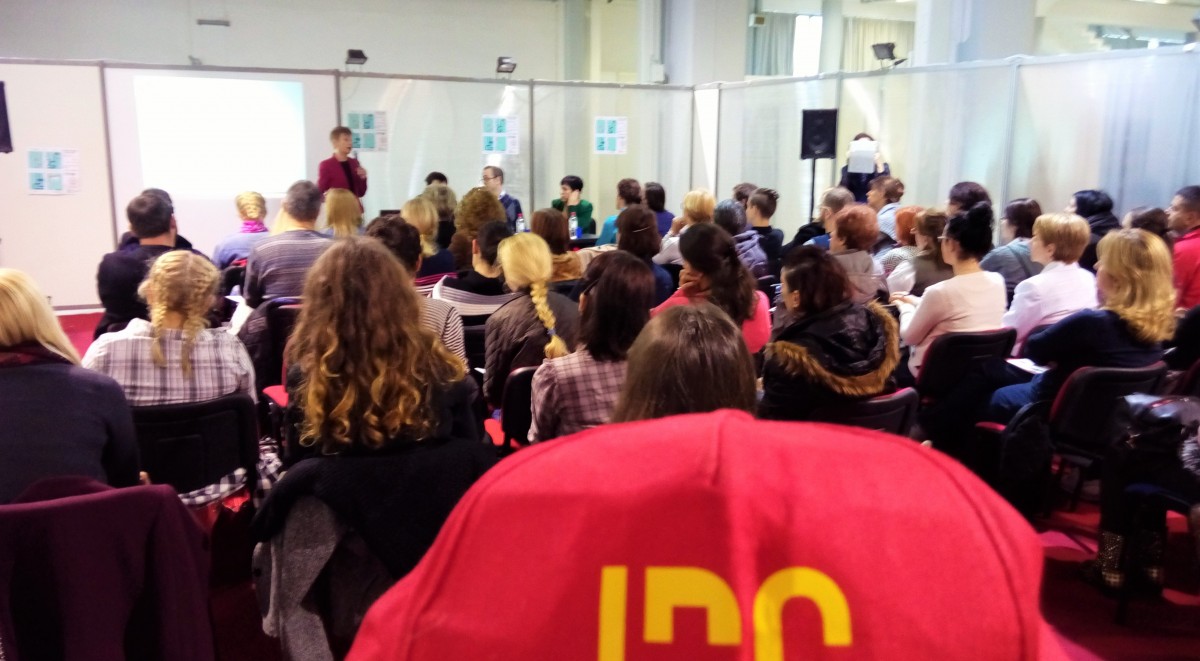 APPLY AND CHANGE
 The "Apply and Change" Conference – Social Entrepreneurship and Sustainable Development, was held on October 26th, 2016, at the Belgrade Fair. The conference was organized by the social franchise BIO IDEA and IDC in cooperation with the Ministry of Agriculture and Environmental Protection.
Participants of the conference were representatives of the public, civil and business sectors: The European Network of Social Integration Enterprises, the Center for Social Entrepreneurship of the City of Belgrade, the Center for Small and Medium Enterprises, the European Movement in Serbia, members of the Social Economic Network – SENS, Institute of General and Physical Chemistry and many others. Technical assistance was provided by volunteers of the Initiative for Development and Cooperation – IDC, which is the founder of the SENS network, the only social entrepreneurship network in Serbia, part of which is the social franchise BIO IDEA.
The aim of the conference was to inform and motivate women in the group of harder to employ categories of the population, who could acquire sufficient knowledge and skills to participate in this social franchise through participation in workshop trainings organized by BIO IDEA. The focus of the conference was the social economy, i.e. ways to achieve unemployment reduction and start a business, all in line with environmental protection. Of great importance is the fact that all interested women will be involved in the training on making natural hygiene products, as well as further advising on ways of employment and networking.
"Everything can be learned, no knowledge is unavailable. But the most important thing is activism, the desire to change for the better and persistence in achieving their life goals and, of course, networking – together we are stronger and more beautiful, "said Sanida Klarić, the social media launcher of BIO IDEA.
During the conference itself, in addition to extremely useful pieces of information, participants continued to have questions for speakers, which prompted dialogue and an interactive atmosphere. After the conference, interested women had the opportunity to talk to members of the SENS network, which is the best example of how ideas, entrepreneurship and networking achieve results.