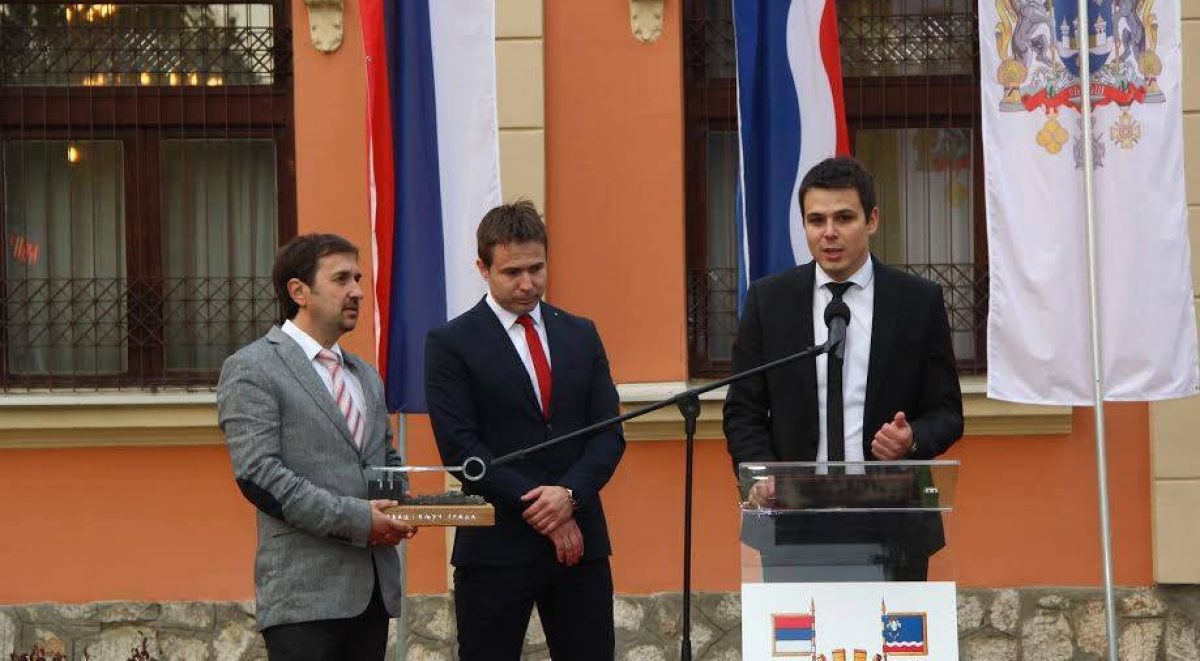 A week full of awards!
Brand ZaDruga won this year's April Award of the City of Sabac in the category Rural development, agriculture and local communities as centers of decision-making on improving people's living and working conditions!
At the reception in the Town Hall  of the City of Sabac, Mayor of this city handed over the keys to the city to representatives of social enterprise Agro Iris and IDC. Social enterprise,, Agro Iris "was founded by IDC (Initiative for Development and Cooperation), City of Sabac and the Agency of Agriculture of the city of Sabac. Under the brand ZaDruga, this company began manufacturing and marketing the highest quality dried fruits and vegetables through a unique business model that provides socio – economic empowerment to farmers, subcontractors of the social enterprise. At this year's 84th International Agriculture Fair in Novi Sad, brand ZaDruga won the great gold medal for the product dried plums, and a  gold medal for dried apple chips.

We owe special thanks to our donors Austrian Development Agency and Arbeiter -Samariter bund Österreich who supported the idea!