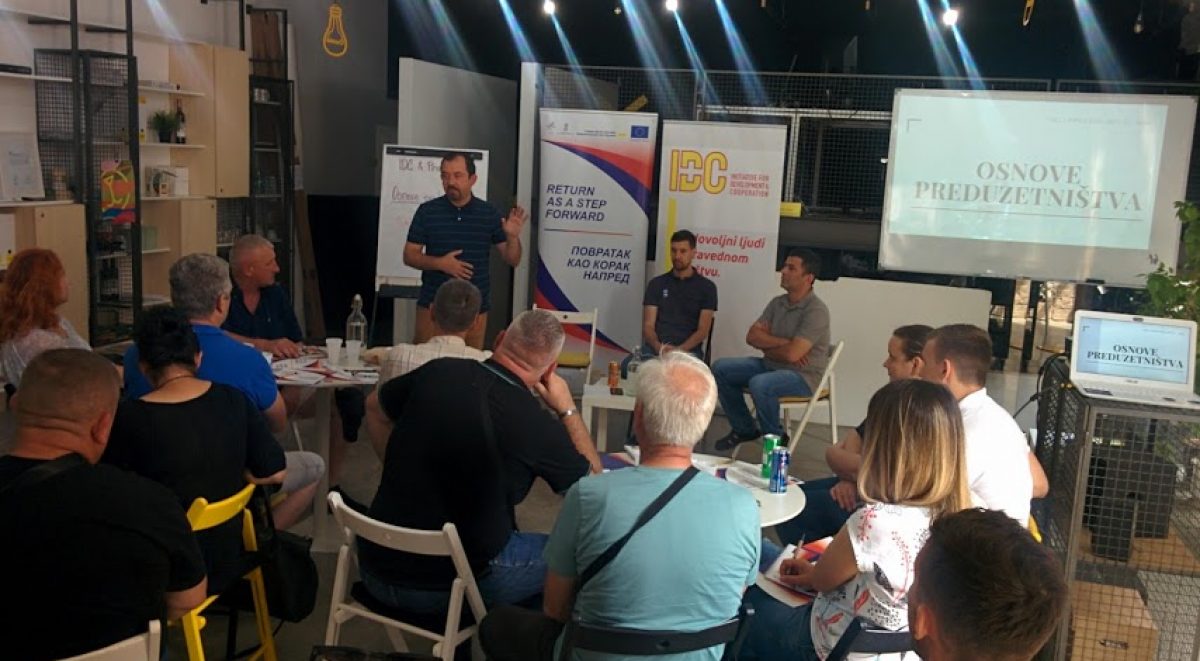 Within the past month, a series of two-day basic business training for potential returnees to Kosovo* was held within the project "Return as a step forward".
More than 100 internally displaced persons adopted the basic knowledge on how to provide a sustainable economic basis for their return. The beneficiaries were selected within the Public Call for the selection of beneficiaries in five cities (Aleksinac, Nis, Vrnjačka Banja, Kragujevac, Belgrade and because of the greatest interest again in Nis).
Next part of this public call are long-term courses for acquiring knowledge and skills for retraining / re-qualification for 40 beneficiaries and advanced business training for starting their own business for 50 beneficiaries.

These activities are realized within the framework of the project "Return as a step forward" funded by the European Union, and implemented by IDC in partnership with "Proaktiv" and the Municipality of Vrnjačka Banja.

For more detailed information about these and other types of assistance aiming to support sustainable return to Kosovo* you can call free project telephone number: 0800 / 100-550