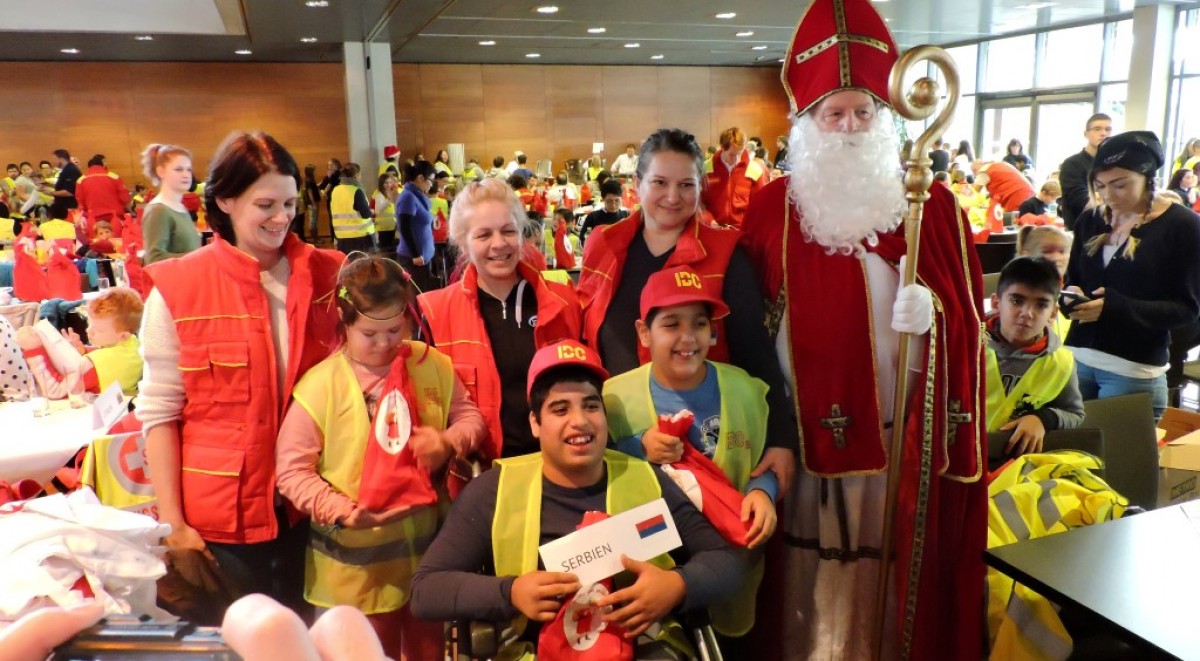 Christmas adventure – Nicolaus zug 2016
IDC took part in Nicolauszug Christmas train manifestation in Austria for the second time!

"Train of St. Nicholas" (Nicolauszug), is manifestation organized by ASB Austria for the sixth time. It is dedicated to and organized for children belonging to vulnerable and marginalized social groups.  Most of the users who get the opportunity to participate, never had the chance in their lives to experience a festive atmosphere during holidays and for them this time of the year is not associated with the warmth of home, holiday travel and gifts.
This is the sixth year in a row, that members of the Samaritan  International Network  SAM.I. managed to gather significant number of children and give them a chance to escape their everyday routine and feel the holiday atmosphere in the way that every child deserves. This year, train took off from  railway station in Vienna, and went for Zell am See. Besides Santa Claus and presents, various creative workshops, Christmas markets, music programs, events and meetings, the participants had the opportunity to get to know Austria, through the window of the Christmas train, and see the tourist attractions in the region where the event was held.
This year, almost twenty children, mostly users of the Home for children with disabilities Kolevka from Subotica had a chance to take part in this manifestation with IDC.
More pictures from this year's Nicolauszug  at:
https://www.samariterbund.net/jugend/nikolauszug/fotogalerien/fotos-2016-zell-am-see/