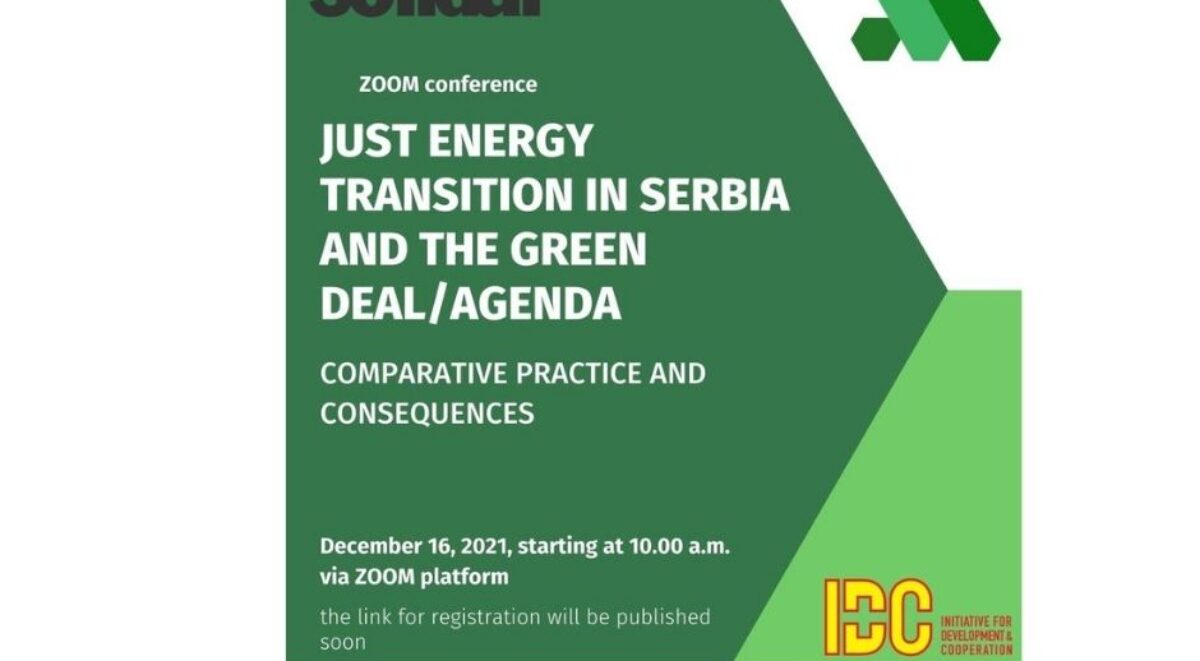 IDC, with the support of SOLIDAR, would kindly like to invite you to participate at the conference: JUST ENERGY TRANSITION IN SERBIA AND THE GREEN DEAL/AGENDA– Comparative Practices and Consequences, taking place on Thursday, December 16, 2021, starting at 10.00 a.m. via ZOOM platform.
Join us to discuss some of the burning questions: What does "Just Energy Transition" mean? How does it affect the labor market? Can we talk about environmental protection if there is no protection of social rights? Where is Serbia on this path and are we ready for changes in this field? How many jobs will be lost and how many new ones created? Is there a right approach to this topic including all stakeholders in Serbia?
Save the date and we will send you the agenda and the ZOOM link in due time.