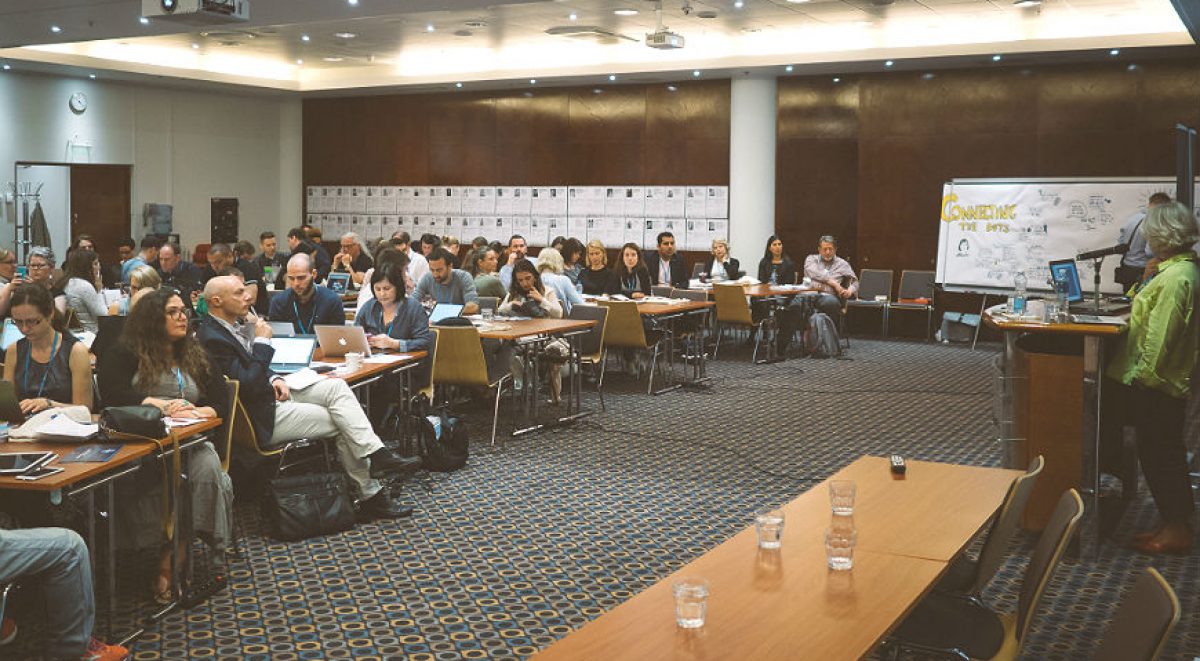 IDC youth coordinator Ivana Kecovic took part in the symposium 'Connecting the Dots: Young People, Social Inclusion and Digitalisation', organised by European Union-Council of Europe youth partnership, taking place in Tallinn.
More than 120 participants worked together on identifying challenges and opportunities of digitalisation for social inclusion of young people, to then elaborate strategies and key messages to help youth workers, policy makers and researchers in their work to support social inclusion of young people through all means available, including digital tools. The Symposium gathered 120 youth policy makers, researchers, practitioners from youth NGOs and youth workers from across the signatory states of the European Cultural Convention, as well as actors from the digital field, that, through their work, combat inequalities.
The thematic focus of the Symposium was on how social inclusion of young people is or can be affected by digitalisation on questions such as:
Access to services, youth-friendly services, services for social inclusion;
Reaching out to young people and the digital divide;
Resilience and empowerment for social inclusion;
Discrimination in the digital space, hate speech, cyber-bullying and harassment.
For more info read the Draft Reflection Paper or visit webpage of the symposium.