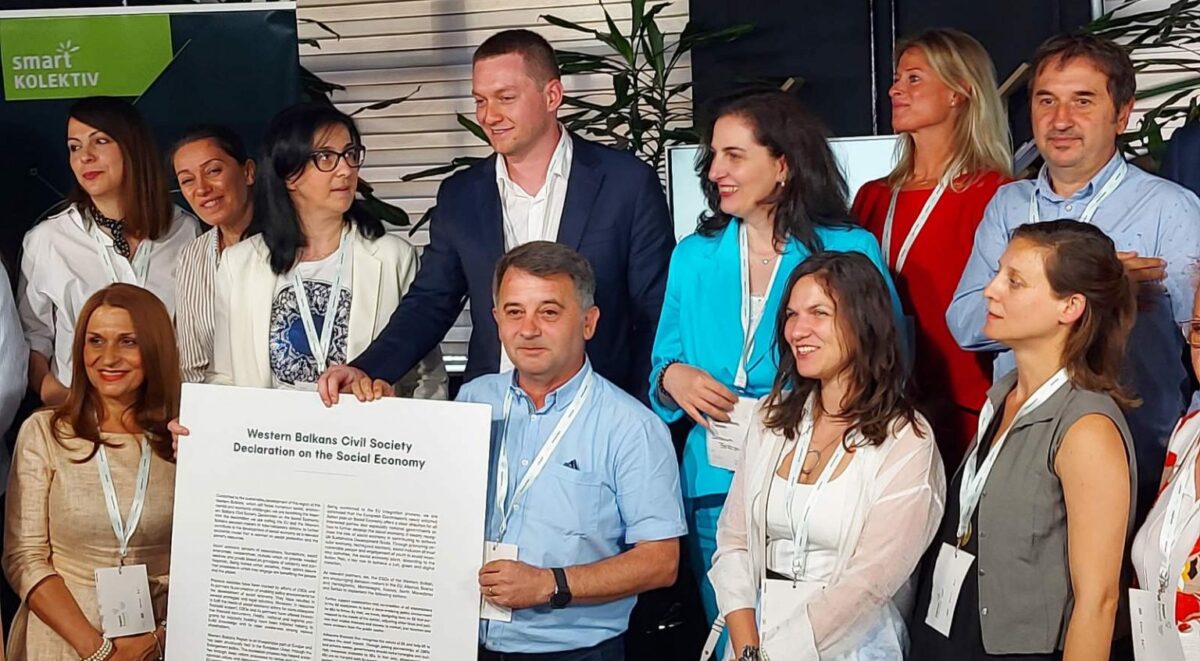 Declaration of the civil society of the Western Balkans on the social economy
As part of the Social Innovation Forum, on June 15, 2022, the Western Balkan Civil Society Declaration on the Social Economy was signed. The signing of the Declaration represents the first step in the implementation of activities that are necessary to encourage the implementation of the recently adopted Law on Social Entrepreneurship. This Declaration calls on decision-makers to take concrete steps that will contribute to the further development of social entrepreneurship as an economic model based on the protection of society and the planet.
As a reminder, the Law on Social Entrepreneurship was adopted at the beginning of 2022, after more than a decade of advocacy and work on the draft of the Law, in which IDC participated as a founder and member of the Coalition for the Development of Solidarity Economy.
The signatories of the Declaration invited other organizations to support the creation of a more favourable environment for the development of the social economy and sign the declaration, which they can do via the form on the KoRSE website.
———————–
The Coalition for the Development of the Solidarity Economy (KoRSe) was founded in 2010 as an informal network of organizations involved in supporting the development of social entrepreneurship, consisting of the Trag Foundation, the European Movement in Serbia (EPuS), the Initiative for Development and Cooperation (IDC) and the Smart Kolektiv.