This year one of our staff members, Ivana Kecovic, will take part the in annual education and training program at the Swedish Institute Academy for Young Professionals (SAYP).
Our colleague has been selected for participation in the thematic module "Migration and Integration in the Western Balkans: International Perspectives on Policy and Administrative Challenges for the Development of Inclusive Societies", organized by Gothenburg University and Georgian Institute of Public Affairs.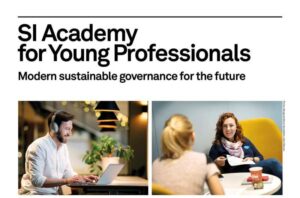 This is a training program developed to build awareness, capacity, and resilience in the practice of governance in the countries in Western Balkans. At the same time, the focus of SAYP is to strengthen young professionals and their individual capabilities to meet the requirement of a modern governance structure.
The program consists of two online training sessions and one live session that will be held in the autumn of 2021. In the meantime, the participants will perform a series of tasks in form of written essays, photo and video reflections on different migration and integration-related subjects. These tasks are developed in order to provide a chance to explore both the bigger picture of these issues and also how the details have an impact on your own work and our respective countries.
Since 2007 IDC is working in the field of migrations and integration. Through its projects, IDC has contributed to the closure of two collective centers in Serbia and provided over 200 housing solutions for vulnerable families belonging to refugees, IDPs, returnees, or flood-affected populations. More than 1.200 persons, mostly IDPs, and refugees received free legal aid and IDC provided vocational education and employed more than 2.000 persons, mostly from the refugee, IDP, and returnee population. 
We are looking forward to the opportunities for networking and further expanding our knowledge on this matter. Keep up with the news, as all the outputs and reflections from the program will be published regularly on our website.