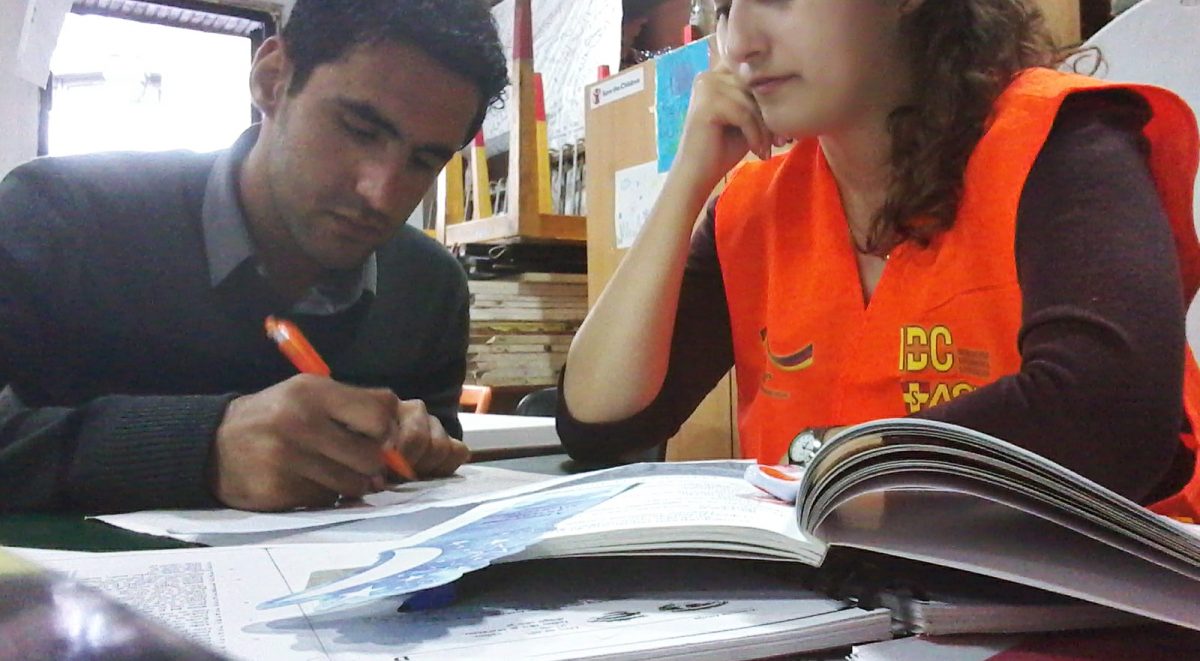 It has been more than 2 years since IDC volunteer teams were formed. Initial volunteer teams were engaged in border zones distributing humanitarian aid to refugees and migrants on the move. Since than the situation has significantly changed. Prolonged retention time of migrants in Serbia has created the need for more inclusion oriented activities. Since March 2016 our volunteer Maria, who has been the member of IDC volunteer team since 2015, has started with language workshops for migrants in Mikslaiste daily center. We present you Maria's text on her experience in providing language learning support to refugees, migrants and asylum seekers in Serbia.
Facing prolonged retention time in Serbia, refugees and migrants expressed their desire to learn the Serbian language for the first time. As a part of IDC volunteer team in Miksaliste I have started providing classes for people who were not enrolled in education program in schools in Serbia and those already having a high school or college degree. It was them who wanted to learn some basic things from the Serbian language, in order to become able to communicate in everyday situations, and there were also those who understood learning Serbian language as a serious task. From March to July, I was engaged together with other IDC volunteers in realization of Serbian language workshops for refugees and asylum seekers.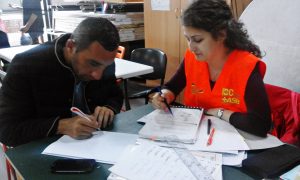 Unplanned, as usual, volunteering has led me into completely new matter-  lectureing of the Serbian language as a foreign one. In the mechanism of work with refugees and asylum seekers, I also found my place. It's no longer a one-time (and necessary) help, but something we work on together and continually. Volunteering became for me a process in which I am able to see the progress of both me and the beneficiaries of the services I provide.
In November 2017, I began teaching Serbian language at the Center for Asylum in Krnjaca, Belgrade. I continue to teach language mostly for those who do not have access to formal education in Serbia. Through learning Serbian language refugees learn how to take part in everyday activities, how to say whether they need medical help, how they feel, they can talk to vendors on the market or passengers on the bus. By learning the language we overcome the barriers and differences between us. Through learning the language they learn about Serbian culture, geography and history.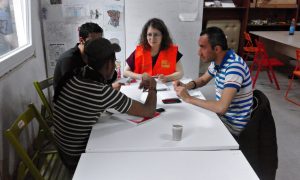 If I should put down my nearly three years of experience in IDC's volunteer team, I could first say that it allowed me to use my free time in a productive way. Many things I did not learn at college – communication skills, quick response and guidance at a time, and later on how to organize time, how to focus and remain persistent, how to engage people and make my work interesting and inspiring for the beneficiaries I work with. I learned how to volunteer – how to commit my time in order to contribute to building a better and just society. Finnaly, IDC provided me with the opportunity to see and learn a lot about work in a non-governmental organization, in a team, where each individual makes an important part of the whole and feels that.