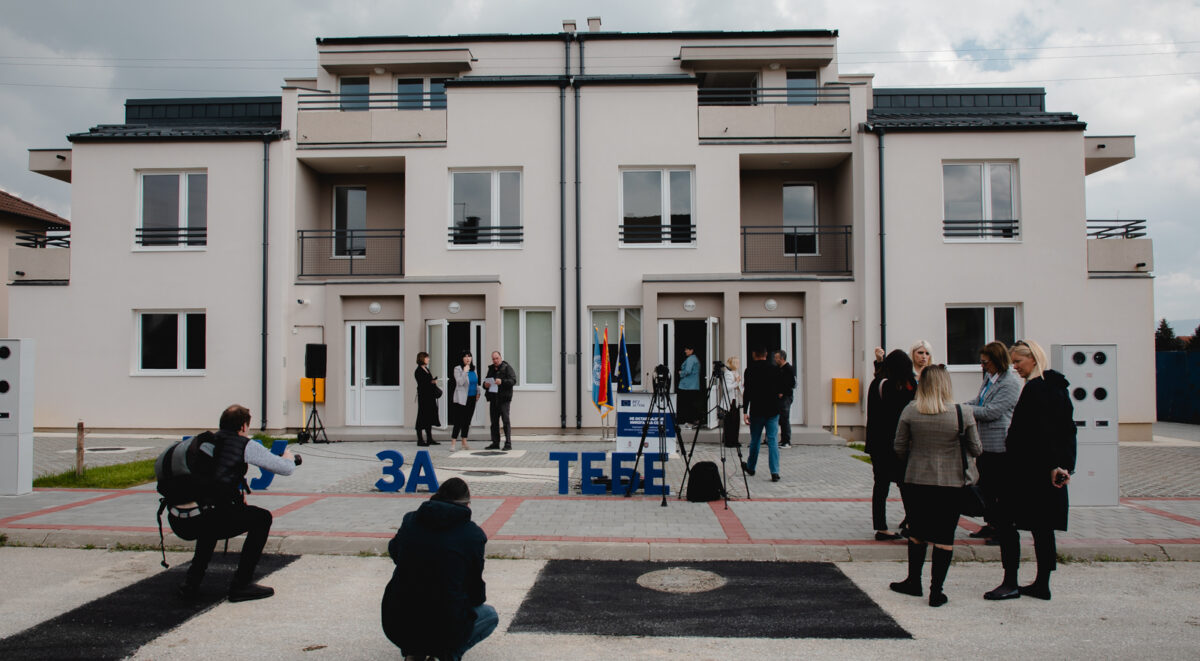 Moving in of 12 families in social housing apartments in Cacak
Today, in Cacak, the keys to 12 apartments in a building built as part of the project "Leaving no one behind – adequate housing and active inclusion of vulnerable social groups in Cacak" were handed over.
Women victims of domestic violence, young people without parental care who left the social protection system, people with disabilities and members of the Roma national minority were given fully furnished and equipped apartments. The apartments are allocated for a period of 5 years, with the possibility of an extension of 3 years, with the payment of non-profit rent, which is between 400 and 900 RSD.
The keys to the apartments were handed over by the envoy of the President of the RS Suzana Paunovic, the EU Ambassador Emanuel Zofre, the Mayor of Cacak Milun Todorovic, the Minister of Labour, Employment, Veterans and Social Affairs Nikola Selakovic, the Minister for EU Integration Tanja Miscevic, the Minister for Human and Minority Rights and Social Dialogue Tomislav Zigmanov, Assistant Minister for Construction, Transport and Infrastructure Dusan Radonjic and Director of UNOPS in Serbia Mikela Telatin.
In addition to the 12 apartments in the building, there are also 2 spaces for common activities that will be used for the implementation of activities in the field of active inclusion. As part of the team working on the implementation of these activities, we had the opportunity to present psycho-social support activities and other measures of active inclusion to dignitaries and the media.
One big and important stage of the project is behind us. For now, the housing conditions of 33 families have been improved through the reconstruction of 12 family houses, the purchase of 9 houses and now the allocation of 12 apartments for use. The social housing fund of the City of Cacak is richer by 12 apartments, and two common rooms in the building are also publicly owned. By the end of the project, we will improve housing conditions for another 11 families from socially vulnerable categories.
____________
The project is implemented by the City of Cacak, in partnership with the City Housing Agency, the Center for Social Work, the Institution for the Provision of Social Protection Services Zracak Cacak and the IDC.
The project is part of the Program of Support of the EU to Social Housing and Active Inclusion, funded by the European Union and implemented by UNOPS.