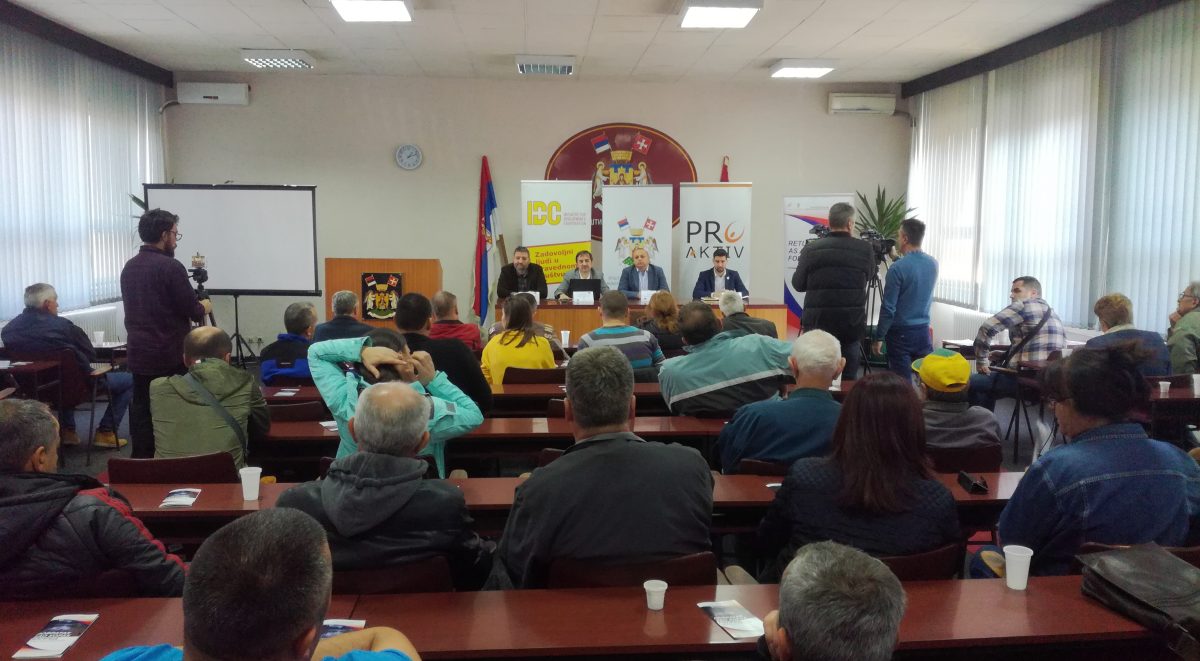 On November 13th,  at the Vrnjacka Banja Municipal Hall, we  held an opening conference of the project Return as a step forward. Within the conference, that was attended by numerous interested people, we presented project activities and available support and announced future info sessions.
The "Return as a Step Forward" project is designed to provide a comprehensive support to sustainable return to Kosovo* and is jointly implemented by IDC, Proaktiv citizens association from Nis and the Municipality of Vrnjacka Banja. This project is part of the wider EU support program for sustainable solutions for internally displaced and reintegrated returnees in the total value of 5.65 million euros.
Within the framework of the press conference, special emphasis was put on the promotion of the free telephone line 0800 / 100-550 aimed at informing potential returnees to Kosovo*.
After the press conference, an info session was held for more than 50 internally displaced persons who, had and opportunity to get information from our executive director Miodrag Nedeljkovic,  Aleksandar Miljaković, the Trustee for refugees and migration of the Municipality of Vrnjačka Banja and Radoš Repanović, a returnee to Kosovo*, that got support through our previous return related project. The participants provided the interested people in the audience with all relevant information on the possibilities for their return to Kosovo* and supported available within the project.
In the future period, as a part of the project activities, another 10 info sessions will be held in cities with significant percentage of the IDP population.