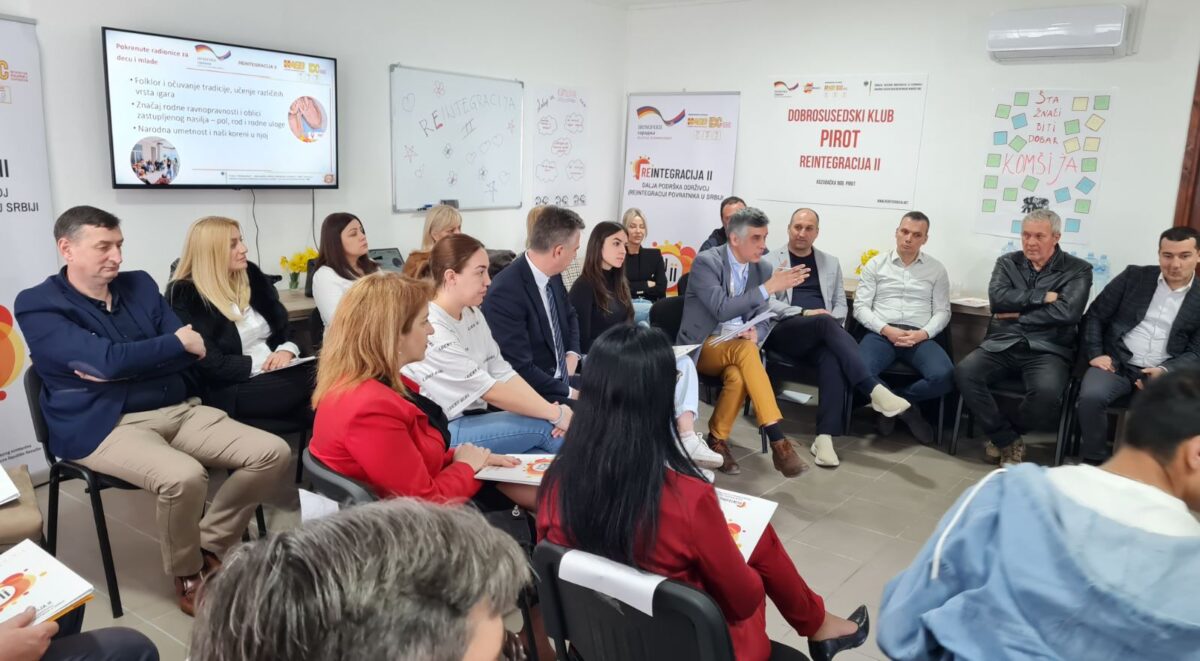 Opening of the Good Neighbor Club Pirot
On Thursday 30.03.2023. In Pirot, at the address Kozaračka 96b, the Good Neighbor Club Pirot was opened as part of the project "Reintegration 2 – further support for the sustainable (re)integration of returnees in Serbia". The club will primarily be aimed at children and young people, who will have the opportunity to attend various free events – workshops to help with learning, foreign language workshops, volunteer and creative workshops, as well as many others.
As part of the official opening of the Good Neighbor Club, support contracts were handed over to project beneficiaries who were selected in the first round of support.
15 beneficiaries of the project received greenhouses in order to start agricultural production and earn additional income for their families, while 6 employers, who employed a total of 12 unemployed persons, received support in the form of purchasing equipment and machines to improve their production or services, in the value of 3,750.00 euros per newly opened workplace.
In the following support cycles within the REINTEGRATION II project, support will be provided for more:
At least 20 persons (from groups that are more difficult to employ) who will receive grants for self-employment
At least 28 unemployed persons (members of difficult-to-employ groups) who will be employed by a known employer with a subsidy to the employer for opening a job
At least 30 people (members of less employable groups) who will receive retraining and additional training
At least 600 children and young people who will participate in a total of 250 inclusive workshops
Support for two social initiatives, namely the development of social protection services
The total value of the project for the City of Pirot is EUR 400,000.00, and it will last until April 30, 2025. Information about activities, public calls and more is available on the website – www.reintegracija.net.
_____________________________
The project is implemented by the German organization ASB (Arbeiter-Samariter-Bund), the implementation partner is the IDC, while the local partner in the project is the citizens' association "Ternipe". The project is supported by the City of Pirot and the Municipality of Dimitrovgrad and is financed by the German Federal Ministry for Economic Cooperation and Development BMZ.