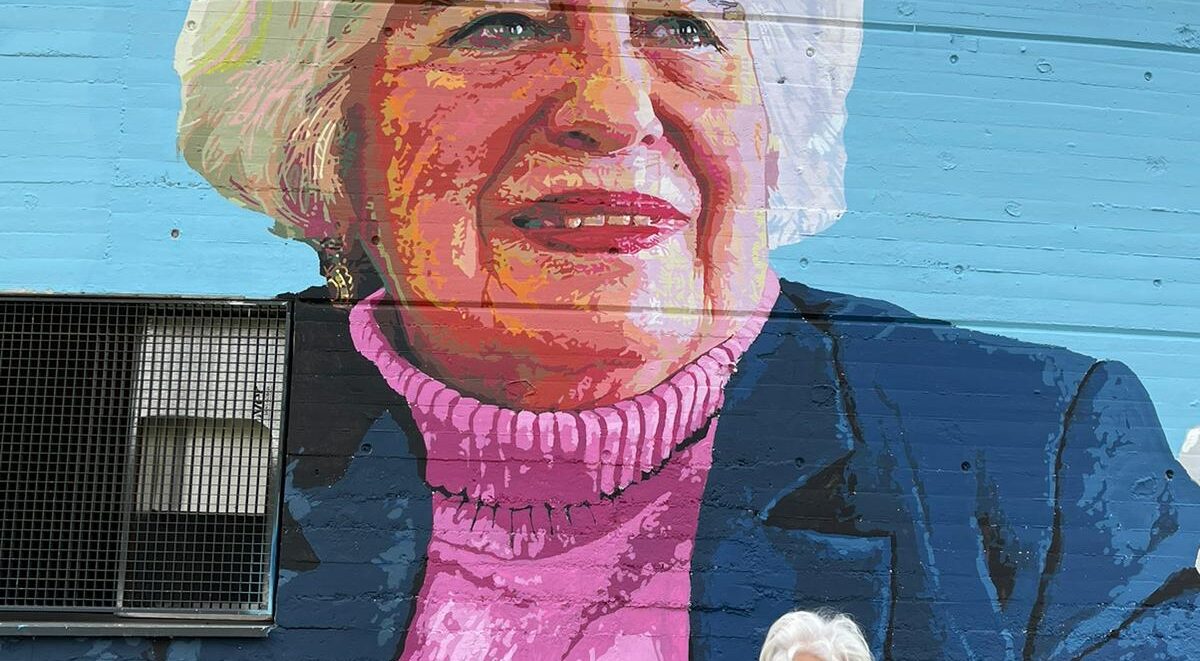 Paka Sauquijo honored with a mural in Madrid, but why is this woman important for the IDC?
We are used to seeing the figures of famous sportsmen, actors, and political figures on murals on buildings, who in some way left a mark, with their actions or personality. One such personality was found on a mural in the Madrid neighborhood of Aluche, along with 9 of her colleagues, human rights fighters. This special person is Francisca "Paquita" Sauquillo, honorary president of the Movement for Peace, Disarmament and Freedom (MPDL), from which the IDC emerged.
With this gesture, the people of Madrid honored our Paqua for her contribution to equal rights, together with the Spanish lawyers Concepción Arenal, Clara Campoamor, Mercedes Formica, Maria Telo, Raimunda de Peñafort, Cristina Alberdi, Emilia Casas, Elisa Perez Vera and Adela Asua.
Francisca "Paquita" Sauquillo?
Francisca "Paquita" Saucuillo Pérez del Arco  (born 31 July 1943) is a Spanish lawyer and politician known for her activism as a labor lawyer and in defense of democratic liberties during the dictatorship of Francisco Franco. She has been a deputy of the Assembly of Madrid (1983–1994), a Senator (1983–1994) and a member of the European Parliament (1994–2004). Since 1985, she has been president of the NGO Movement for Peace, Disarmament, and Freedom (MPDL). Since May 2016, she has presided as Commissioner of Historical Memory of the City Council of Madrid.
Why is Paka important to IDC?
Our story begins in 2007, when a group of people connected by work realized that they share something more – a vision of the society in which they want to live. In the period from 2002 to 2007, the founders of IDC worked in the organization Movement for Peace (MPDL). Over the years, they have been engaged in providing legal and humanitarian assistance to refugees from Croatia and Bosnia and Herzegovina, social inclusion projects and other activities that this organization implemented in the Balkans. When the MPDL decided to withdraw from the Balkans in 2007, in order not to leave their employees without job, they helped them establish local organizations and continue their work independently. This is how several initiatives for development and cooperation in the republics of the former Yugoslavia were born, and our Initiative has since been continued and kept alive by the same, but also by new people.
Thank you Paqua, and the people of Madrid who honored her with this beautiful gesture, for her fight for equality and peace, in her neighborhood, but also around the world, all the way to our country.