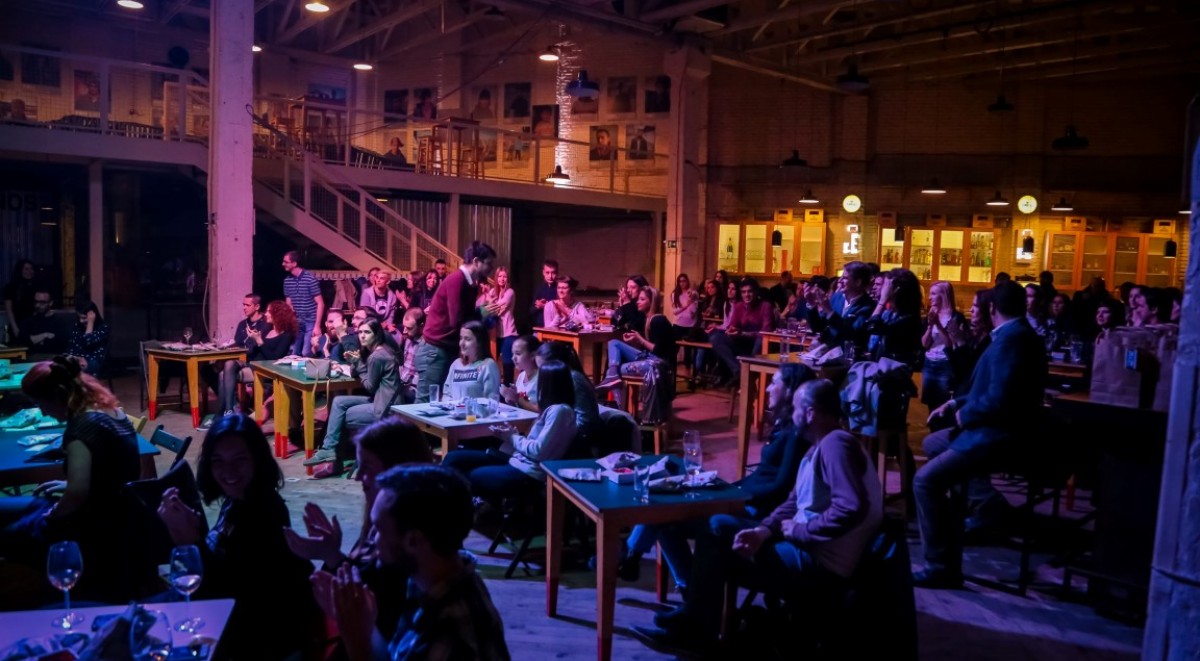 Premiere of the documentary You will never walk alone
IDC has successfully completed the project You will never walk alone. Project activities included the photographing portraits of 40 migrants in the camps and on their way through Serbia, the realization of mobile interactive exhibition in Subotica and recording and screening of the documentary movie. The realization of these activities involved over 60 volunteers, youth from Subotica, Belgrade and other cities. The aim of the project was to sensitize local community on the subject of the refugee crisis and encourage youth activism in the local community.
Documentary You will never walk alone shows fragments of human destinies of migrants who are on their way through Serbia and a group of volunteers who wants to look behind the statistics and sensational newspaper articles about migrant crisis and see people's faces and life stories. The film premiered at the American Corner in Subotica, and at the final event in Mixer House in Belgrade audience had the opportunity to see a documentary film and an exhibition of photographs taken in the framework of the project.
The movie is available on our Youtube channel at this link.
The exhibition and the movie were realized within the project ''Strengthening local resilience in Serbia: Mitigating the impact of the migration crisis''. The project was funded by Government of Japan and implemented by United Nations Development Program (UNDP) in cooperation with the Ministry of Public Administration and Local Self-Government as well as the Commissariat for Refugees and Migration of the Republic of Serbia.
Project partner: Youth Office Subotica