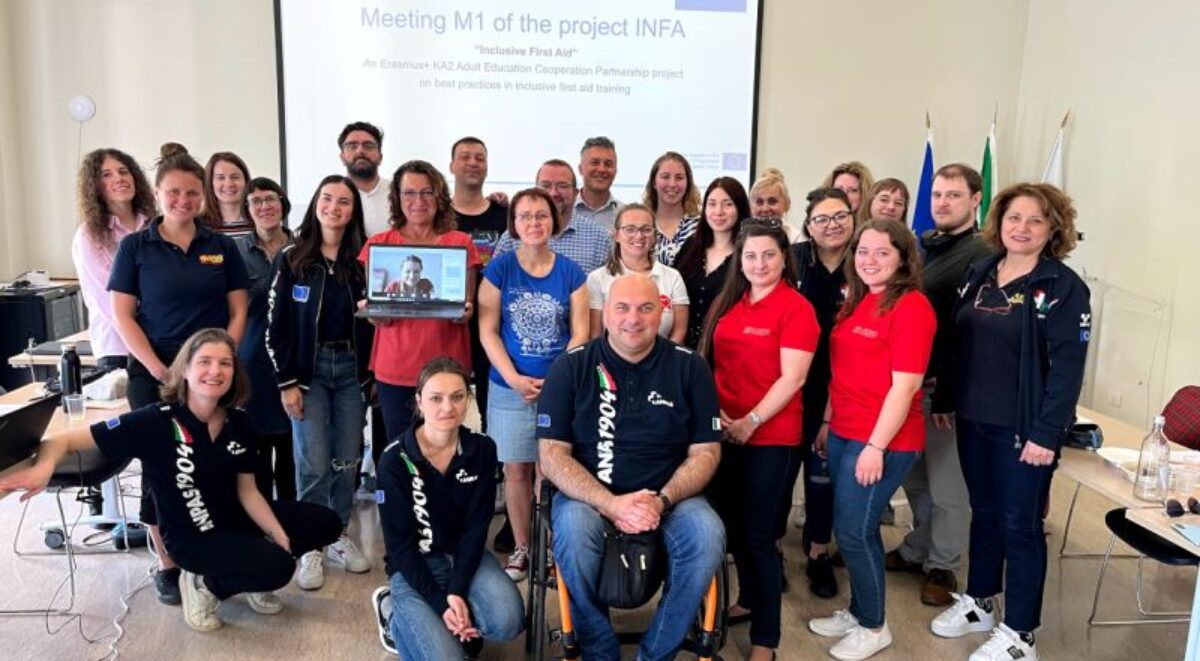 INCLUSIVE First Aid (INFA)
Inclusive First Aid (INFA) aims to conduct a best practice exchange on first aid training for people with disabilities (PwD). Under the inclusion of relevant target group stakeholders, we will collect, debate and document practices that have led to successful learning results.
This results in two intermediate goals:
Valuable lessons learned to improve first aid training for PwD.
Recommendations on the way forward for first aid for PwD, based on a wide group of experts exchanging on the topic.
Duration of the project:  May 2023 – May 2025
Total budget: 120.000 EUR
The project is implemented by Samaritan international network in partnership with its member organisations:SRCE Association (Croatia), ASB (Germany), DPA (Denmark), ANPAS (Italy), White Cross (Italy), LSA (Latvia), LSB (Lithuania), CDI (North Macedonia), IDC (Serbia) and ASSR (Slovakia).
Funded by Erasmus+ program KA220 -ADU- Cooperation partnership in adult education