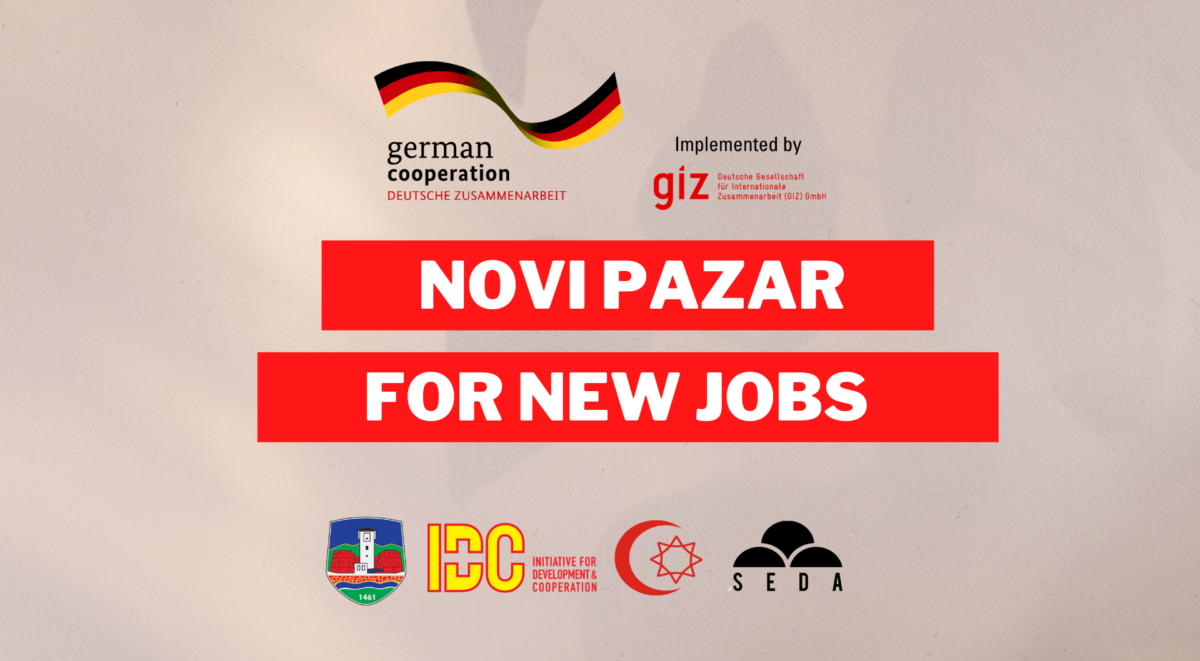 Novi Pazar for new jobs
Project duration: November 2021 – October 2022
Total budget: 110,000.00 euros
The project launched under the program "Inclusion of Roma and other marginalized groups in Serbia" aims to contribute to the overall increase in employability and employment of hard-to-employ categories, especially returnees under the readmission agreement, Roma and other hard-to-employ categories in accordance with relevant national and local strategies and plans.
The project is developed with the focus on:
SPECIFIC OBJECTIVE 1:
Increasing the employment of returnees under the Readmission Agreement, Roma and other hard-to-employ categories through training programs tailored to the needs of the local labor market, employment and self-employment support programs and the development of social entrepreneurship in Novi Pazar.
SPECIFIC OBJECTIVE 2:
Supporting the employment of returnees under Readmission Agreements, Roma and other hard-to-employ categories by strengthening the capacity of local structures, networking at the local and regional level, mapping needs, potentials and resources and raising awareness of the needs and problems facing hard-to-employ social categories in Novi Pazar.
Target groups of the project:
Returnees under the Readmission Agreement and other returnees;
Roma;
Young people up to 30 years old;
Association of Citizens;
Business entities
Expected project results:
30 beneficiaries who have completed business (startup) training;
15 beneficiaries who have undergone retraining and additional training;
15 beneficiaries received a grant to start their own business;
15 beneficiaries employed by a well-known employer with a subsidy for creating a new job;
1 social enterprise (citizens' association) received support within the project;
A total of 30 beneficiaries entered the employment process (15 self-employed and 15 people in MSMEs)
Lead partner is the City of Novi Pazar, in partnership with the Regional Development Agency of Sandžak – SEDA, MHD "Merhamet-Sandžak and Initiative for Development and Cooperation IDC.
Other relevant organizations are also involved in the implementation of the project: the National Employment Service, the Roma Coordinator, the Commissioner for Refugees and Migration, the Youth Office, Local Media and others.