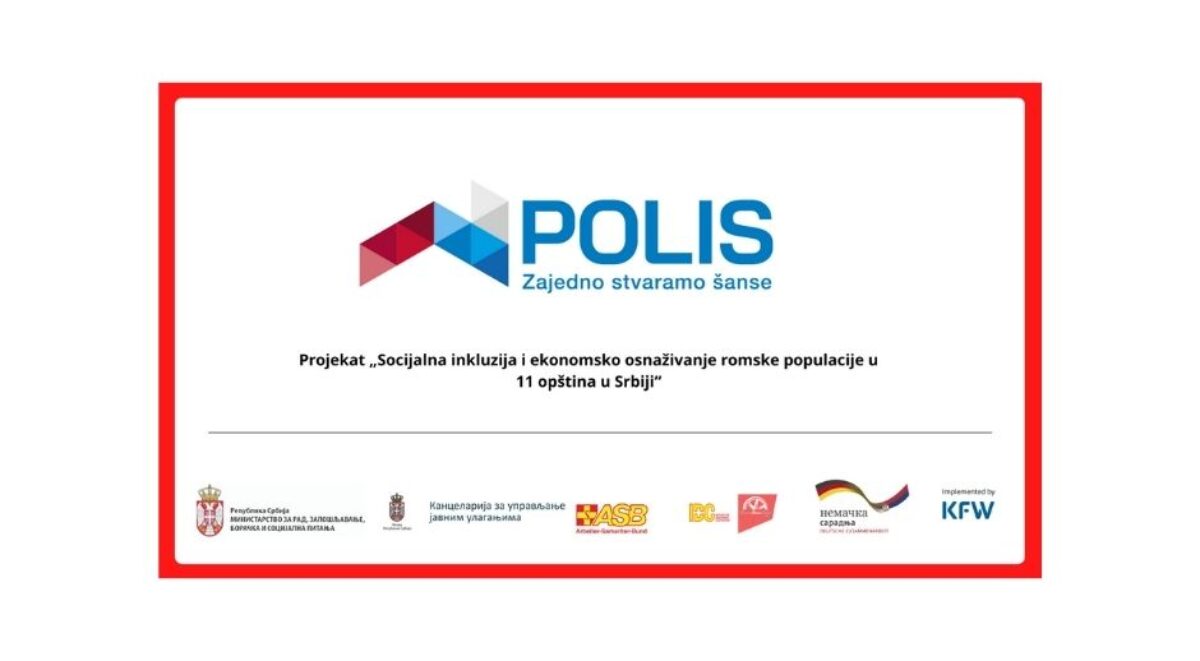 Total budget: 500.000 EUR
Project duration: October 2020 – May 2022.
The overall goal of the project is to contribute to the overall increase of inclusion, employability, and employment of hard-to-employ categories, especially returnees under readmission agreements, Roma, as well as hard-to-employ categories in accordance with the National Employment Strategy 2010-2020 and other relevant national and local strategies and plans.
The project is implemented within the program "Strengthening social infrastructure in municipalities affected by the migrant crisis" (implemented by the Ministry of Labor, Employment, Veterans and Social Affairs) is implemented by ASB South East Europe in cooperation with the Ministry of Labor, Employment, Veterans and Social Affairs, as well as partner organizations Initiative for Development and Cooperation IDC and the Roma Forum of Serbia.
Beneficiary municipalities:
Beočin, Šid, Subotica, Žabari, Bosilegrad, Bujanovac, Dimitrovgrad, Leskovac, Surdulica, Vladičin Han and Vranje.
Project activities:
basic trainings for starting a business (for 120 users),
professional-educational trainings (additional training and retraining programs for 100 users),
case-by-case counseling
psychosocial and educational workshops for children and adults
The project is financed by the German Development Bank – KFW, and the program is funded by the Government of the Republic of Serbia and the Government of the Republic of Germany.