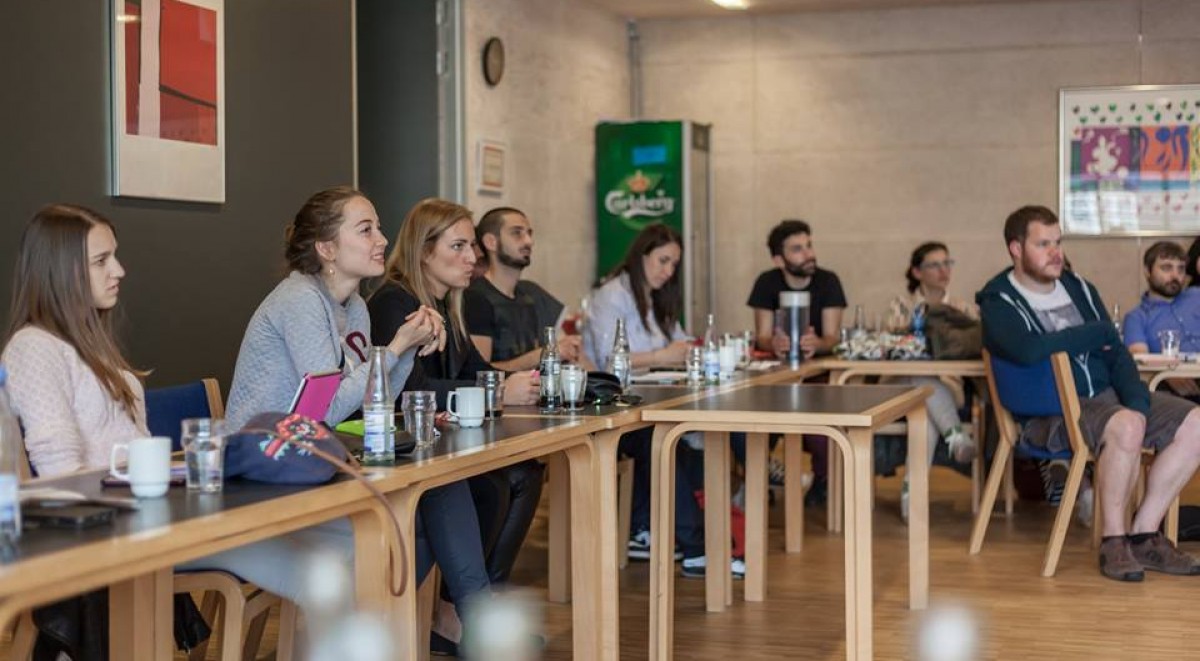 October 2014 – April 2016
Name of the project: 'WOW (World of Work) for youth – everything you wanted to know about the employment, but you did not know whom to ask'
Project value: 119.313.00 EUR
IDC in a cooperation with the partners FIC, IDEAS Institute, Filcams – CGIL and SOLIDAR started the project WOW (World of Work) for youth. The aim of the project was the promotion of youth presence who are not in the process of education nor employed on the labor market, in the democratic processes in the states they are coming from. Another goal is the improvement of the degree of social inclusion and solidarity among youth with enforcement of youth who are to be employed and the promotion of cooperation among them.
The duration of the project is from October 2014 to April 2016, and the field of action are the countries of Denmark, Italy, Serbia and Ireland, financed by EU (program ERASMUS+).
Creation of study about the unemployment of youth in the countries of which the partners on the project are coming from is planned (Denmark, Italy, Serbia and Ireland), together with the personal stories of the youth. The Youth conference was held in Copenhagen, where the two volunteers from Serbia indicated the condition the Youth in Serbia is, the unemployment rate in Serbia, general economic situation and everything the Youth in Serbia is dealing with, as well as the work of IDC. The volunteers are interested in active participation in leading this project.
Writing postcards from the participating countries is planned, written by the youth and directed to the European representatives, with the youth needs and messages in their native languages. The training which will last for 5 days with the 30 of young people from Serbia, Ireland, Belgium, Denmark and Italy will be held in Copenhagen.
In March 2016, the Youth Meeting was planned, meeting with the representatives of EU Parliament in Brussels so that the youth could share their opinions and their knowledge acquired during the process of the project.
Holding the International conferences in every country the participants are coming from is planned, until the project finalization, and the meeting will be held in Belgrade in September 2015.
Keep track of the result of the project on the official Facebook page of the project: WOW (World of Work) for Youth!