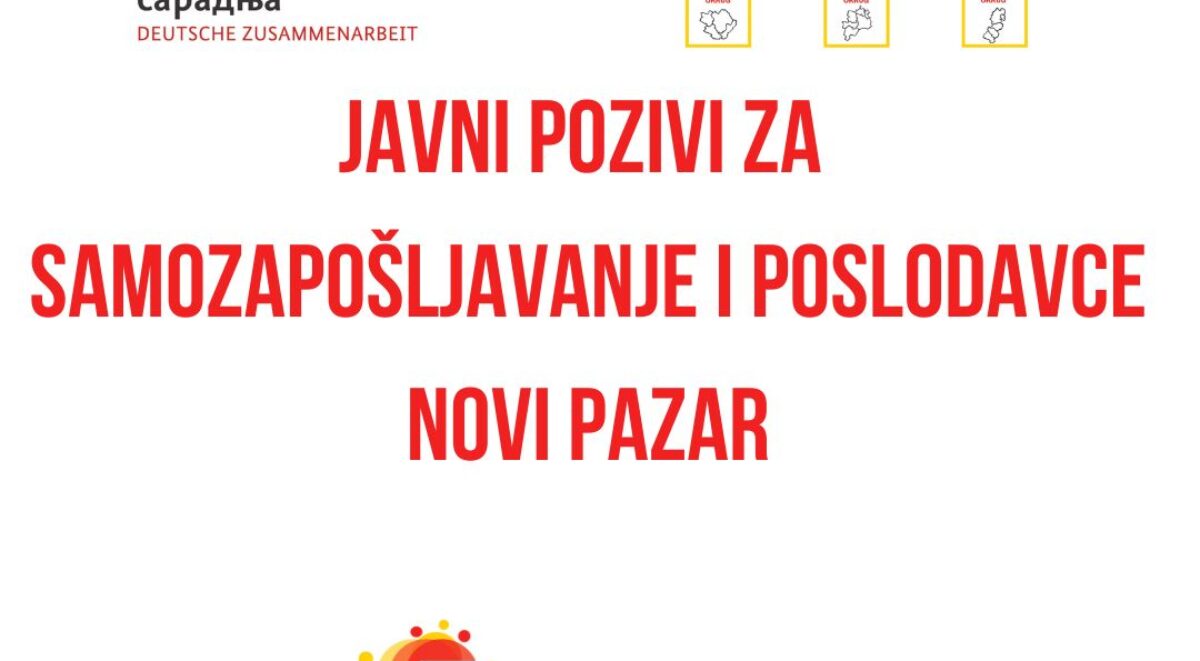 PUBLIC CALLS – ECONOMIC EMPOWERMENT- NOVI PAZAR – REINTEGRATION II
Within the project "Reintegration 2 – further support for the sustainable (re)integration of returnees in Serbia", from Monday, November 28, 2022. public calls for support for self-employment as well as support for business growth and development for employers in Novi Pazar were published.
Public invitations relate to two components of support:
Self-employment – distribution of greenhouses and related equipment for starting your own business and mentoring support, business counseling and monitoring
Employers – through the allocation of subsidies to employers for employment in newly opened workplaces. The subsidy is provided through the purchase of equipment, machines and materials (20% of the grant value), in the amount of up to 3,750.00 euros per employee in a newly opened workplace.
Application forms and the text of public invitations can be found on the project website www.reintegracija.net as well as on the websites and bulletin boards of the City and partners.
You can get more information about public calls in Novi Pazar by calling 020332700- SEDA, or by email at info@reintegracija.net
Registration for public calls lasts until 14.12.2022 at the latest. to 3:00 p.m., and the results of the public calls will be published on the website www.reintegracija.net, the website of IDC, ASB, as well as municipal and partner websites.
——–
The project holder is ASB Serbia (Arbeiter-Samariter-Bund), the implementer of the Initiative for Development and Cooperation (IDC), and the user districts of the project are Pirotski, Rasinski and Raški okrug. The project was financed by the funds of the German Federal Ministry for Economic Cooperation and Development BMZ.