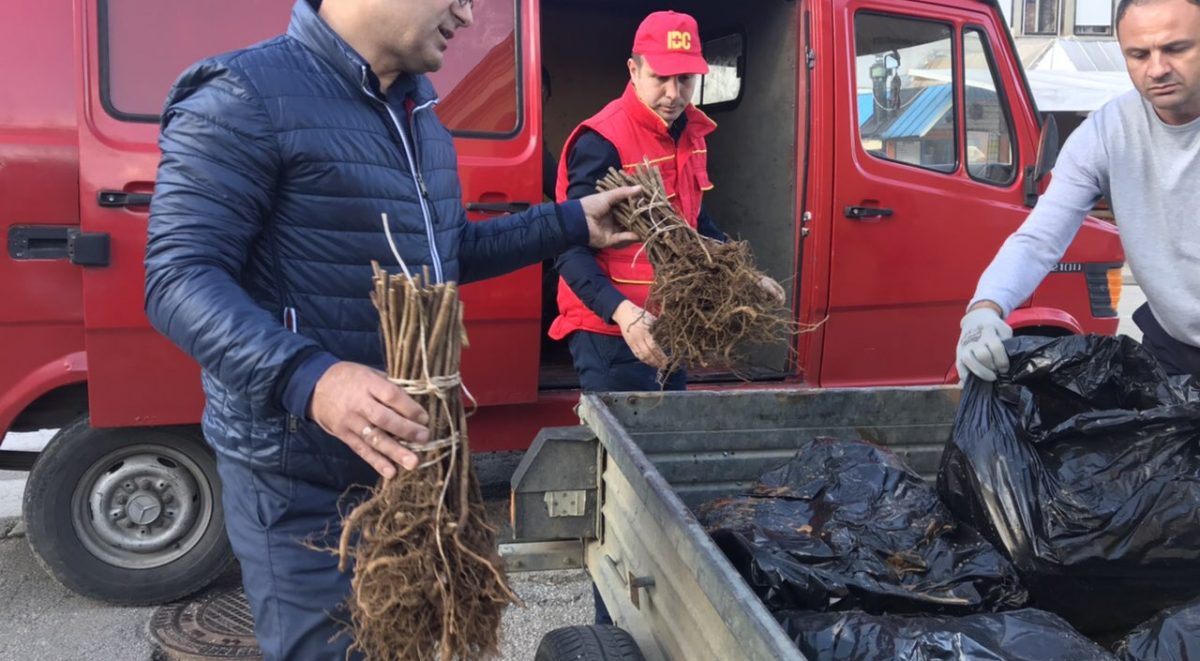 The distribution of raspberry and blueberry seedlings brings to an end this year's cycle of the project Plant for community, which, for the second time, is being successfully implemented by IDC and the municipality of Lucani. The funds were, once again, provided by the Municipality of Lucani and the Municipality of Zolikon from Zurich.
During the last year, 15 families from the Lučani received seedlings for raspberry planting, raspberry cultivation training, irrigation systems, pumps and other equipment. Owing to the good project results, the Swiss municipality of Zolikon has once again decided to allocate its resources. As part of this year's project, anti-hail nets were distributed to 8 households that received seedlings and equipment last year, which proved to be the most dedicated and successful producers. Also, a call for new beneficiaries was announced within which there was an opportunity to choose raspberry, strawberry or blueberry when applying.
During the period of planting strawberries, the first 5 beneficiaries were provided with seedlings. With the fall season of planting, raspberry seedlings are provided for 3 households, which will plant this crop on 20-acre plots, and blueberry seedlings for one household, which will grow this crop on an area of ​​10 acres. The seedlings are certified and have undergone quality analyzes at the Faculty of Agriculture in Belgrade. Beneficiaries will be visited by an expert during planting and growing to monitor the cultivation and give them the necessary plant care tips.
This year, IDC and the Municipality of Lučani also organised a volunteer camp within which the school in the village of Tijanje was renovated. Zurich's Municipality of Zollikon has, in addition to two community-based projects, assisted the Municipality of Lučani by donating funds to families with children whose housing has recently been flooded. A few days ago, a new school kitchen arrived in Guca Elementary School, from the Municipality of Zollikon, and will soon be in use.