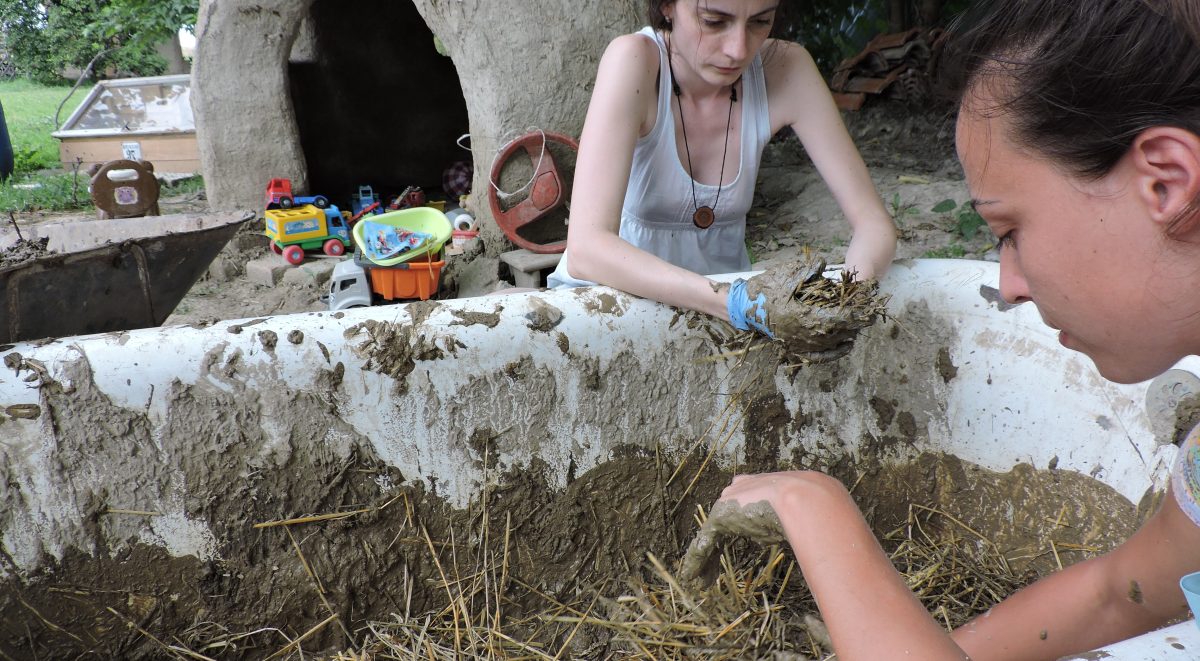 For the second time, IDC, in cooperation with the Young Researchers of Serbia, organized an international volunteer camp within the framework of the Youth is the Law program, funded by the Ministry of Youth and Sports of the Republic of Serbia.

This year local partner is Fine art and crafts club (KFZ), a non-profit association established in 2010 in the village of Mošorin. KFZ organization is run by Dragana Kojičić, an architect and specialist in Earth Architecture. For many years the club has been building the Centre for earth architecture through work of many enthusiasts, groups of volunteers, school children, architects and many other keen travellers that head towards this interesting village. KFZ is working on promotion and raising awareness of richness of our local and traditional earthen building techniques and importance of protection of building crafts and their improvements, both through theory – public lectures, presentations and articles, as well as through numerous workshops, trainings and summer schools of architecture.
During the camp, volunteers mastered the techniques of earth architecture and together with Dragana worked on the adaptation of the upper floor of the future Center for Earth Architecture. They made mud plasters, charges, reliefs and stained glass and through the acquisition of knowledge and skills and their application contributed to the development of this unique concept.
During their stay, volunteers got to know Moshorin and its surroundings, Titel, Titelski breg and the Tisa River. They were introduced to the concept of permaculture and lived in Mosorin for two weeks in accordance with the #zerofoodwaste and #zeropolution motto. Using a compost toilet, sleeping in tents, using only bicycles, working on building techniques with natural materials.. This camp was for our volunteers a return to nature, but also a trip to a whole new dimension, close to our tradition and essence.