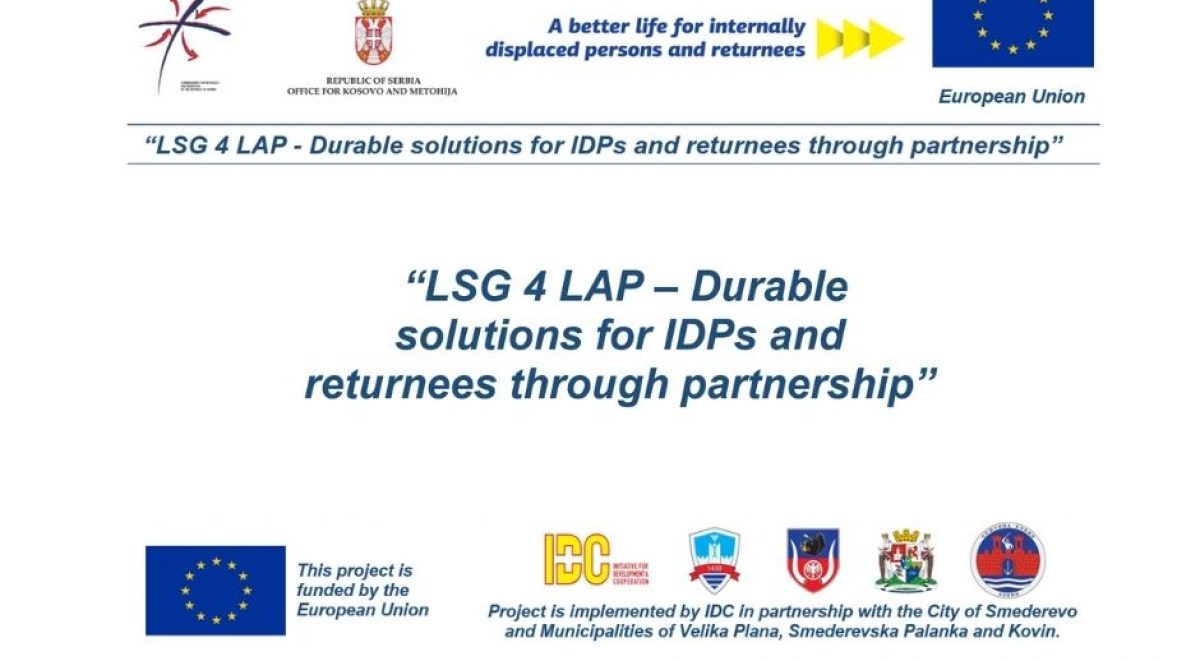 During the two years of the project "LSG 4 LAP – Durable solutions for IDPs and returnees through partnership" IDC, together with its partners, went through numerous obstacles, there were many challenges, but also excellent results were achieved. Friendships have been created that we are proud of, better living conditions have been created for many people – and we are especially proud of this.
Below are the results of the project, at this link read the personal stories of beneficiaries within the project.
Project results:
Thanks to European Union funds, 42 families received packages of construction materials to improve housing conditions
13 families received rural households and a small package of construction materials, furniture, and home appliances for adaptation and equipment
A total of 59 individuals received job start-up training, and 42 individuals received grants in the form of equipment and machinery
Thanks to the funds of the Commissariat for Refugees and Migration of the Republic of Serbia, two additional families received rural households, and one family received a package of construction materials for the renovation of their home
A Local Action Plan has been developed to improve the situation of refugees and internally displaced persons and returnees under the readmission agreement
Project "LSG 4 LAP – Durable solutions for IDPs and returnees through partnership" is funded by the European Union through the Delegation of the European Union to Serbia within the program "EU Support to Sustainable Solutions for Internally Displaced Persons and Reintegration of Returnees" with a total value of 5.65 million euros. The project was implemented by IDC, the City of Smederevo, and the municipalities of Smederevska Palanka, Velika Plana, and Kovin.