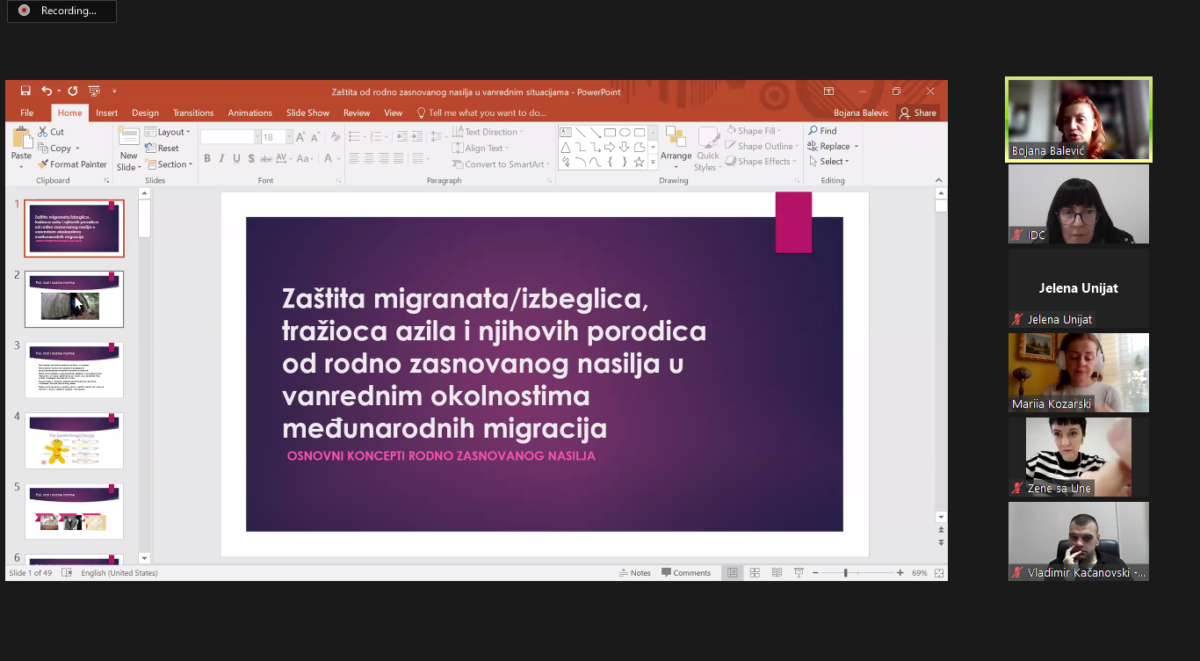 Training for representatives of civil society organisations – Responding to a humanitarian crisis
On December 14 and 15, 2022, a two-day online training, "Preparing for a humanitarian crisis", was organised via the zoom platform.
The training was intended for representatives of civil society organisations in order to raise their awareness of basic humanitarian principles and an adequate response to various forms of humanitarian crises.
A total of 20 representatives of civil society organisations from Serbia (from the cities of Belgrade, Vranje, Pirot, Valjevo, Beočin, and Novi Sad) and Bosnia and Herzegovina (Bihać) recurrent and improved their knowledge about basic humanitarian principles, gender-based violence in the context of migration and protect children.
Also, representatives of CSOs that are members of the IRIS network and who attended the training additionally strengthened their knowledge, which they can directly apply in their work environment and transfer to their colleagues. During the discussion, the participant raised the necessity for more frequent organisation of similar events and the exchange of knowledge and practice between CSOs in the Western Balkans region. Moreover, the importance of combining theoretical frameworks with implementation in practice is emphasized.
The training was held as part of the project, Preparing contingency mechanisms for the expected influx of refugees from Ukraine, which is being implemented by the Initiative for Development and Cooperation, with the financial support of Farma Mundi, Spain.