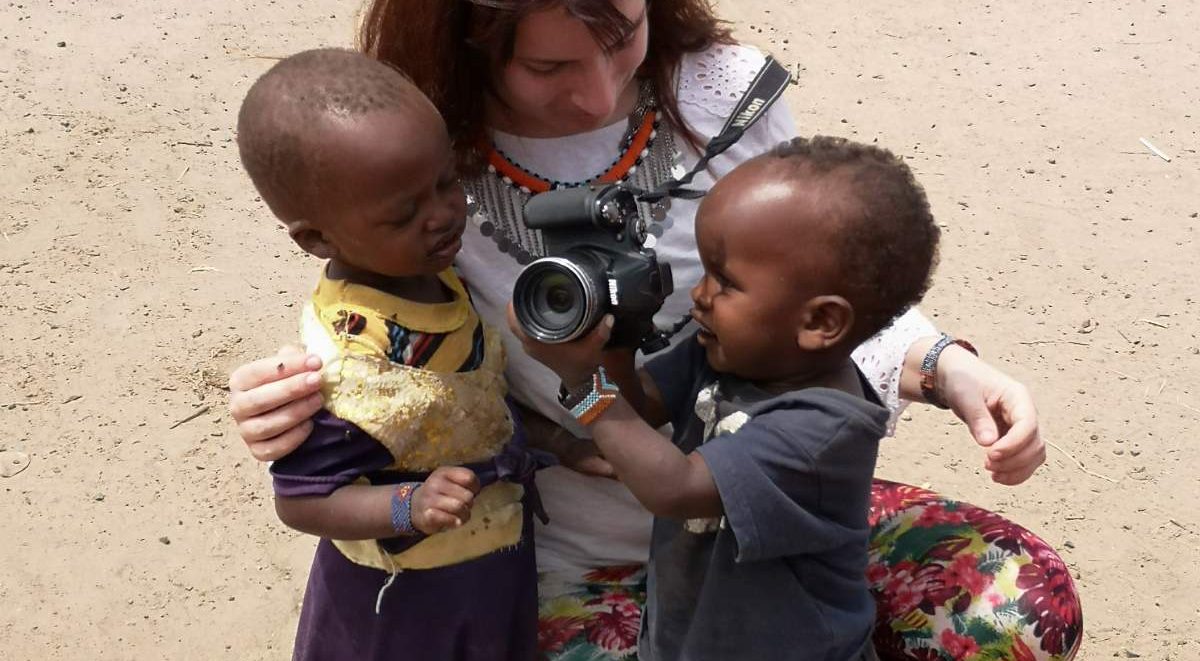 In the period from February 22nd to March 2nd, IDC representatives visited the Kenyan capital, Nairobi, on the occasion of the second workshop within EMPACT project. The project is being implemented to develop procedures for the IDC certification process and the capacity to implement future projects within the EU Aid Volunteers program.
In addition to working on procedures and developing ideas for future projects, we also had the opportunity to get to know this beautiful and strange country and the work of our partners from the Jukumu Letu organization, who hosted the meeting. Jukumu Letu, in the Swahili language, means our responsibility. We felt the weight of these words as we walked into Ngong Madare, a slum where 1 million people live. Slam is a densely populated residential area, made up of poor housing units, lacking basic sanitation and public infrastructure, whose inhabitants live in extreme poverty. A large number of children residing in this settlement are excluded from the education system. Their parents occupy the lowest-paid wage jobs to provide their family with a bare minimum. People with whom we had the opportunity to talk, do clothes laundering for money, carry water, collect secondary raw materials and other low paid jobs. Almost every family has a personal story about a family member they lost as a consequence of the failure of the health and social care systems. Inadequate response to the needs arising from prolonged exposure to life in deprivation, unfortunately, results in widespread diseases such as pneumonia, malaria, HIV and more.
Social workers from Jukumu Letu, are present in this settlement where rainwater and sewage from the allies between the barracks, in which life pulses. They find unattended children and enroll them in Jukumu School, which has two grades and serves as preparation for enrollment in public schools. At this school, teachers and volunteers teach them to write, read, count, learn basic hygiene, nutrition, and human rights. On the classroom wall next to the alphabet, posters are explaining that every child has the right to be safe, to sleep, to eat regularly. In addition to the children's program, Jukumu Letu has a program for women. Beneficiaries of this program are mothers of children who go to Jukuma school and other women from the settlement. For them, there is psychological counseling as well as economic empowerment programs.
During our visit, we met young people from Germany, Italy, Japan and Kenya who volunteered at Jukumu Letu, for 6 to 14 months. Although the work of this organization carries a huge responsibility and importance for this community, they, like many other organizations, face the problem of sustainability. Project financing creates major challenges in making their programs permanent and accessible to all in need, whose number far exceeds the capacity of this organization. This fact further underlines the importance of volunteers for the local community. Volunteers work with teachers, but also independently design and conduct workshops for children and women. Everyone we met has mastered Swahili and coming to Africa for these young people meant leaving the comfort zone, forever. They almost fail to find adequate words to describe how significant this experience is to their attitude towards life and plans for the future. The way the children are attached to volunteers, but also with how much gratitude the volunteers are treated by Jukumu Letu employees, remind us that volunteering is not a one-way street. Volunteering is much more than unpaid labor, but we need to step out of the comfort zone to understand it.
Finally, we must mention that during our short stay we were able to feel a part of the incredible nature and culture of this country and continent. We didn't have to go far to see some amazing specimens of the animal species such as lions, leopards, elephants, antelopes, monkeys, warty pigs and many more. We visited the Masai tribe, famous for their dancing, jumping over 80 cm high above the ground and unique costumes of vibrant colors. We danced to African rhythms and breathed the dust of chaos in traffic.
Another step into the unknown has illuminated a whole new world, for us personally and for our organization. We hope to have more similar opportunities in the future as our IDC grows together with us.