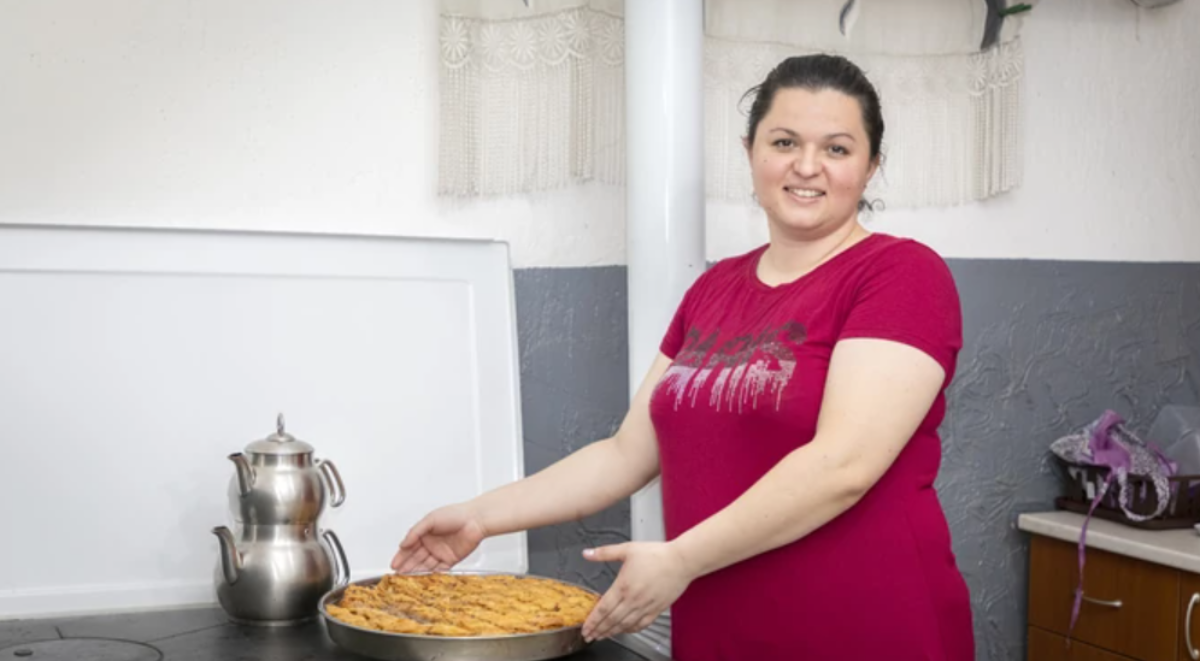 Visiting Mimoza Kodrola
Yesterday we had the opportunity to visit Mimoza Kodroli, one of the beneficiaries who received equipment to start their own business as part of the project "Support for the employment of returnees, Roma and other hard-to-employ groups".
Mimosa makes baklava according to the original Prizren recipe, inherited from her grandmother. In addition to a professional dough mixer, a large oven was also delivered, and in this way he will be able to deliver larger quantities and thereby provide additional income for her family.
As part of this project, 145 people have been involved in the project so far, and 127 beneficiaries have undergone business training and thereby gained the opportunity to improve their living conditions.
73 grants were awarded for starting one's own business, slightly more than half of which, out of 37 grants, were awarded to women.
In addition to traditional business models (crafts, agriculture, etc.), individual and original business start-up ideas were encouraged within the project. Thus, Kimete Mehmeti launched her production of frames for the authors of oriental calligraphy works, and Fahrije Acifi launched a portal in the Romani language.
An additional value of this project is the association of beneficiaries – four beneficiaries from Cajetina founded a social enterprise for fruit processing. Two beneficiariess started fast food in Zemun Polje. Seven beneficiaries pooled their agricultural equipment in Priboj, thereby increasing the possibility of obtaining a higher yield from arable land.
The story of our Mimosa attracted the attention of many, and you can read the report about her on the Blic žena portal.
___
The project "Support for the employment of returnees, Roma and other difficult-to-employ groups", within the wider project of German development cooperation – "Inclusion of Roma and other marginalized groups in Serbia", is implemented by the German organization for international cooperation GIZ in Serbia, and in accordance with the contract with GFA consulting group. IDC is the implementation partner of GIZ.