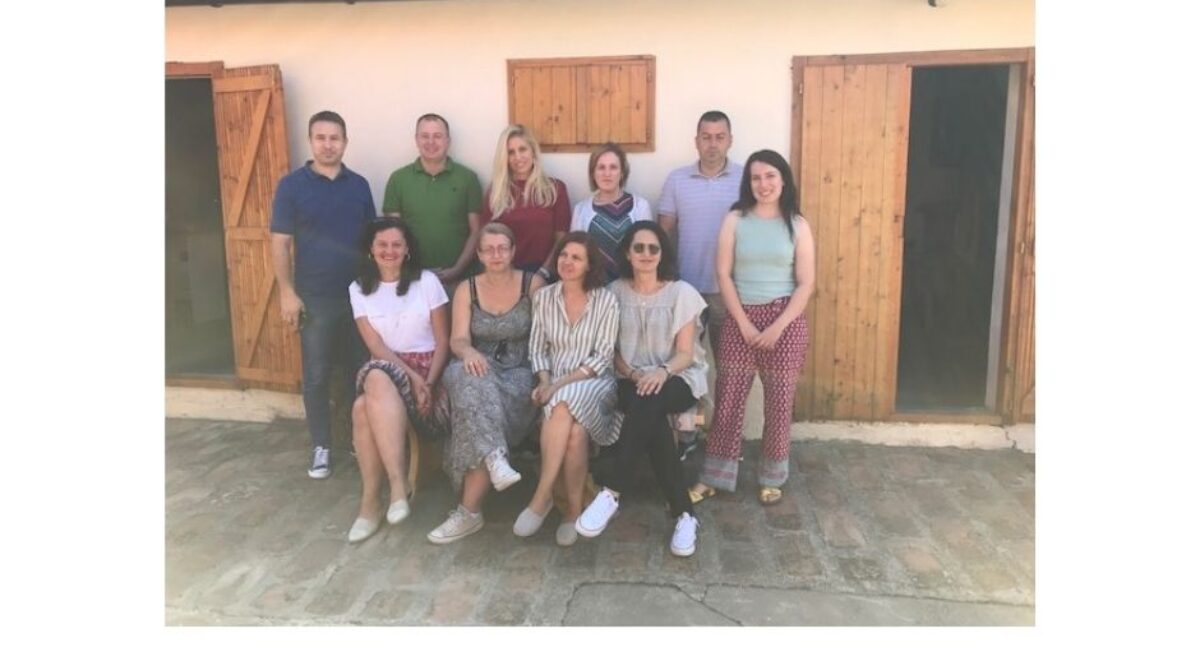 Working visit to the Sustainable Development Garden in Bogatic
Members of the team on the project "Leaving no one behind – adequate housing and active involvement of vulnerable social groups in Cacak" had the opportunity to start this working week with a visit and a working meeting in the Sustainable Development Garden in Bogatic, where they worked on operational planning of project activities.
The meeting was attended by representatives of the City of Cacak, the City Housing Agency, the Center for Social Work, the Institution for the Provision of Social Services Zracak and the IDC, who will work on the implementation of this project over the next 15 months.
The meeting was organized in the Sustainable Development Garden, run by the organization Caritas Sabac, whose representatives hosted us and introduced the project partners to their work and this unique concept that combines social entrepreneurship, social services and ethnic tourism. The location of the meeting was chosen with the aim of the meeting taking place in a unique atmosphere of learning, innovation and exchange of practices and ideas.
The project is implemented within the European Union Support to Social Housing and Active Inclusion program, which is implemented by UNOPS.