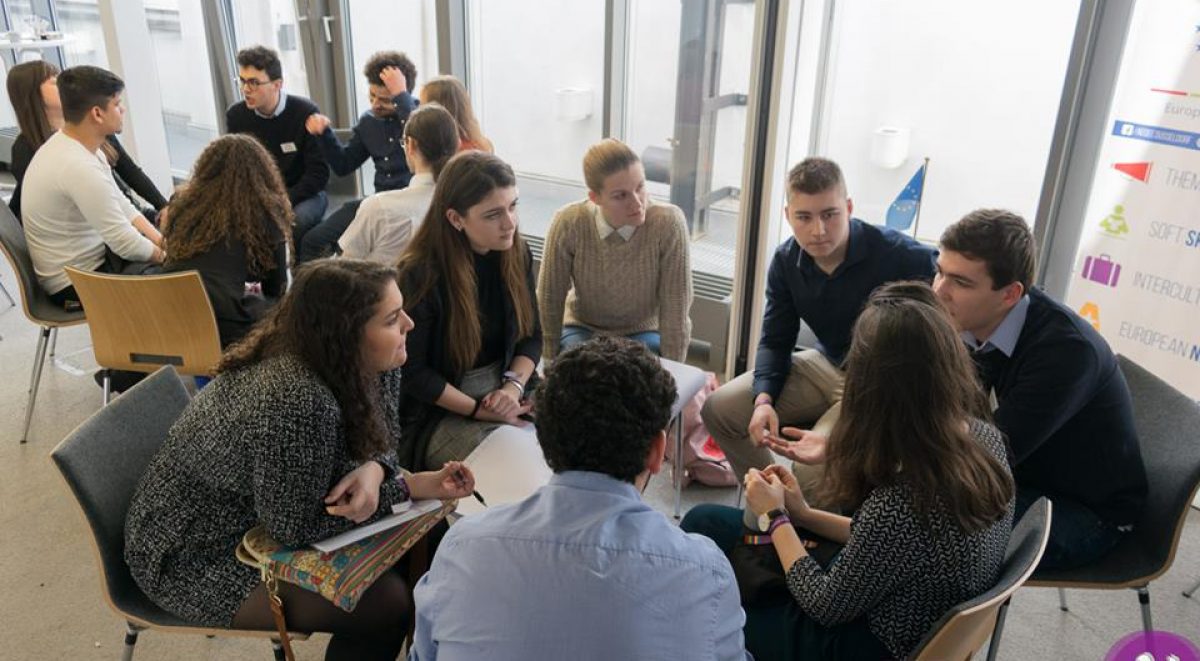 4 IDC volunteers had an opportunity to take part in Y-Vote convention organized by AEGEE-Düsseldorf within Erasmus+ program. Here is the reflection of our volunteer Sandra Maksimovic one of the participants of the event:
Y Vote convention turned out to be much more than just another convention. If you ever wanted to find yourself surrounded by young people from all over Europe with the same passion for politics, democracy and its values, then Y Vote is the right place for you!
Discussions, dialogues and exchange of experiences are what made this convention special. It gave all of us very valuable inputs about how democracy works in countries not known to us, but also how different countries came up with solutions to the same problems they are facing.
European Union was the focus of our workshops and lessons, with emphasis on its institutions, values, election process and how the system works in general. Parts of it were also meetings with European Commissioner of Education, Culture, Youth and Sport Tibor Navracsics and members of the European Parliament Sabine Verheyen and Arndt Kohn who gave us a valuable insight in their daily job as well as relationships institutions have between each other.
Organizers and trainers put an amazing effort into organizing the convention and coming up with more than educative workshops. Besides gaining knowledge about the EU, participants had the opportunity to learn more than they applied for! How to address the political sphere in an effective way and approach politicians, how to build democracy every day through various actions on local level, regional and national level and how to use the mechanisms that citizens have to express their opinion and have their voices heard were one of the most important topics.
After getting all the necessary knowledge, we had to identify different problems civil society is facing. Through drafting policy recommendations we learned how to address politicians and express our needs to the politicians – which was the goal of the convention.
People from Belarus, Finland, Germany, Hungary, Serbia, Slovenia, Spain, the Netherlands and the United Kingdom all represented and explained what kind of problems are civil societies confronted with in their countries.
The main conclusion my co-participants and me drew was written in the booklet which came after the convention and that is: "We are civil society, we are the future and we are going to decide the fate of the European Union".