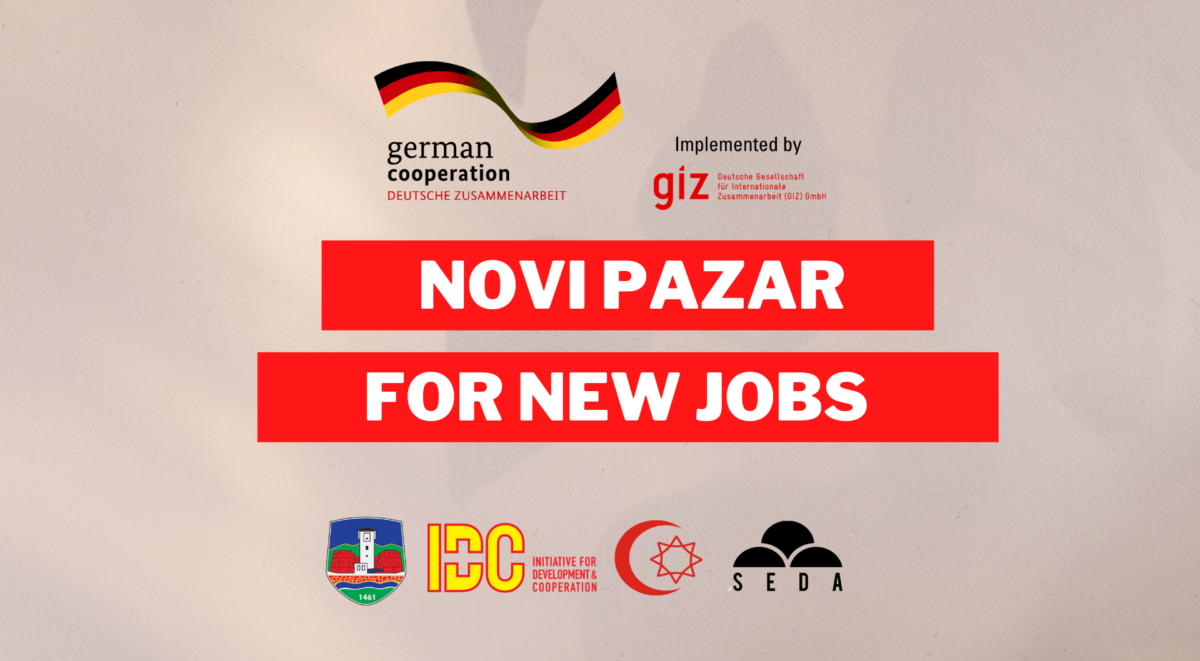 Extended deadline for submitting applications:
PUBLIC CALL FOR UNEMPLOYED PERSONS – ADDITIONAL QUALIFICATIONS AND PREQUALIFICATIONS AND/OR EMPLOYMENT WITH A KNOWN EMPLOYER
As part of the Public Call for the selection of unemployed persons from the more difficult-to-employ groups, with special emphasis on returnees, Roma and young people under 30 years of age, the deadline for submitting applications has been extended for the process of retraining and retraining and/or employment with a known employer.
The deadline for submitting applications is March 31. 2022 until 3 p.m
More info on the link.
This Public Call was published as part of the "NOVI PAZAR FOR NEW JOBS" project, which is implemented as part of the program Inclusion of Roma and other marginalized groups – Inclusion Initiative 3, financed by German Development Cooperation and implemented by GIZ.
The project is implemented by the City of Novi Pazar in cooperation with the Regional Development Agency of Sandžak SEDA, the association Merhamet Sandžak and the association IDC.