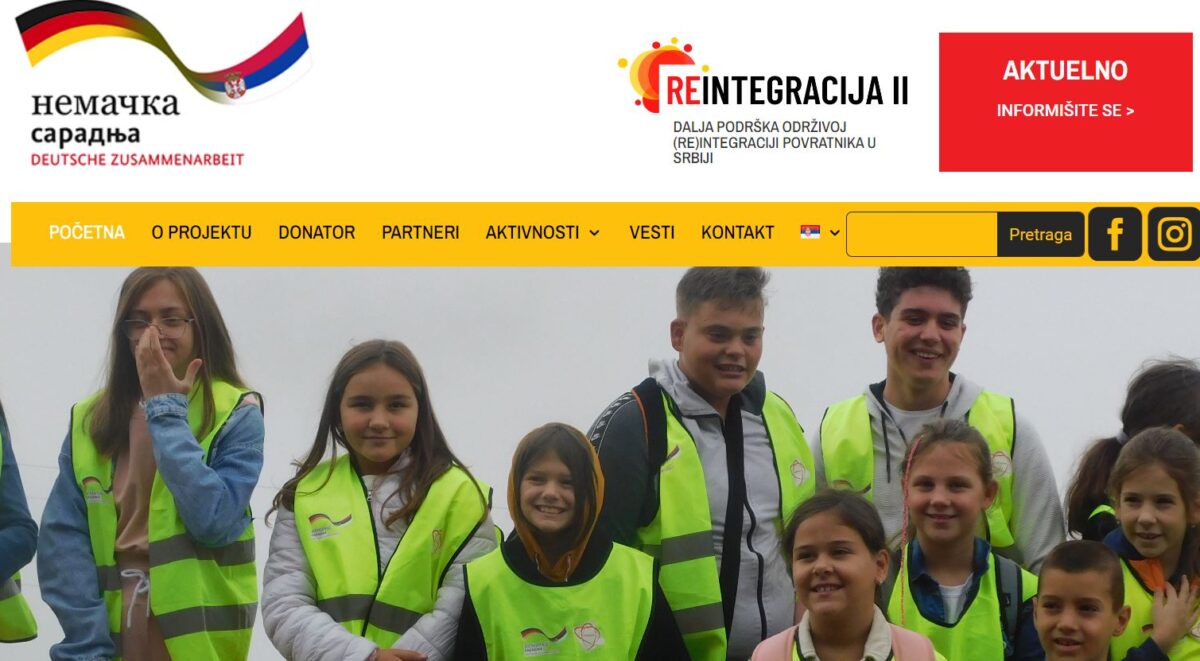 Find out everything about activities in the field of reintegration of returnees via website reintegrcija.net
As part of the Reintegration II project, the website reintegracija.net and accounts on social networks were launched, where information will be regularly published about the activities carried out in the field of reintegration of returnees and other activities within the project, or relevant to this topic.
On the reintegracija.net website you will find news from the project, public calls for support in the form of vocational training, employment assistance, dates of psycho-social workshops for children and young people, support programs for employees in the civil and institutional sectors, reports on the implemented activities, and other relevant information.
You can also stay up-to-date through social media accounts, namely Facebook and Instagram. You can also follow news from the project through the YouTube channel.
______________
The project holder is the Arbeiter-Samariter-Bund, the implementer of the IDC, and the user districts of the project are Pirotski, Rasinski and Raški okrug. The project was financed by the funds of the German Federal Ministry for Economic Cooperation and Development BMZ.