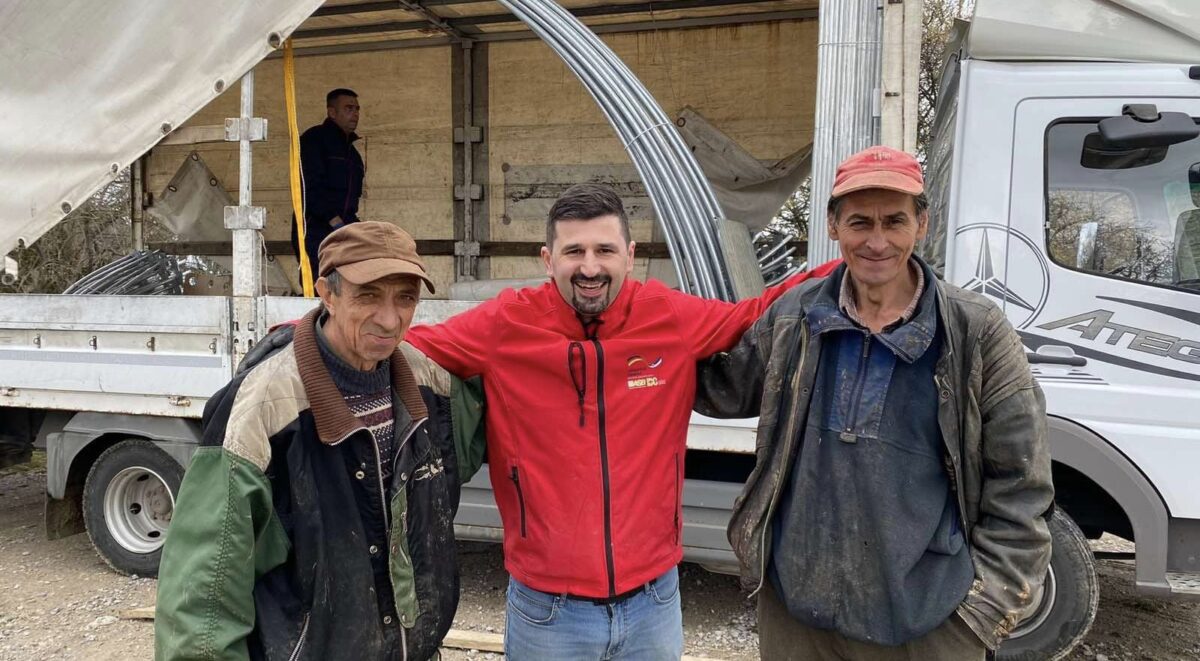 Greenhouses and supporting equipment for 30 beneficiaries in Pirot and Dimitrovgrad
During April, greenhouses and accompanying equipment were delivered to 15 beneficiary families in Pirot and 15 beneficiary families in Dimitrovgrad.
Economic empowerment support within the project "Reintegration 2 – further support for the sustainable (re)integration of returnees in Serbia" includes beneficiaries from the returnee population as well as the local socially vulnerable population.
In this way, we are trying to contribute to the strengthening of beneficiary households, which will manage to generate additional income for their families by growing vegetables, fruits and medicinal herbs. All beneficiaries underwent training that included setting up and using greenhouses and related equipment, product placement and market research based on marketing strategy, as well as comprehensive training on farm management.
More than 40% of beneficiaries are women, which is why we emphasize strengthening the female entrepreneurial spirit.
________________________________________
The project is implemented by the German organization ASB (Arbeiter-Samariter-Bund), the implementation partner is the IDC, while the local partner in the project is the citizens' association "Ternipe". The project is supported by the City of Pirot and the Municipality of Dimitrovgrad and is financed by the German Federal Ministry for Economic Cooperation and Development BMZ.