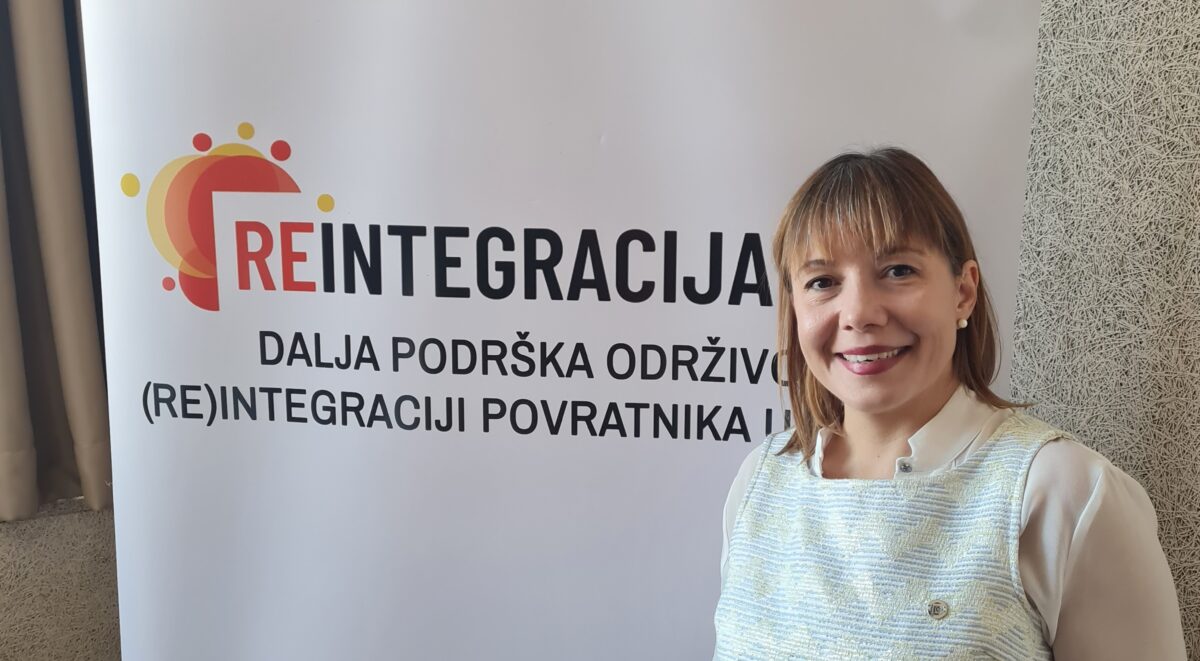 Seminar "Development of local social services" – Reintegration II
During the previous week, a seminar "Development of community-based social services" was held in Pirot. The seminar was led by Mila Carovska, former minister of the Ministry of Labor and Social Policy in North Macedonia and an expert in the development of social policies in numerous organizations (UNICEF, UN Women, IOM, etc.) and institutions.
The event was attended by representatives of local governments and centers for social work, as well as other stakeholders from the cities of Pirot, Novi Pazar, Krusevac, and Dimitrovgrad, and members of the project team "Reintegration II – further support for the sustainable (re)integration of returnees in Serbia".
The goal of the seminar was the exchange of experience and knowledge of the participants, as well as support for the construction and strengthening of the local system of social services in the regions covered by the project.
We had the opportunity to host representatives of social work centers and local self-governments from Bela Palanka and Babusnica.
For more information about the seminar, read the text on the website of the project reintegration.net
___________________
The project holder is ASB Serbia (Arbeiter-Samariter-Bund), the implementer of IDC, and the user districts of the project are Pirotski, Rasinski, and Raski County. The project was financed by the funds of the German Federal Ministry for Economic Cooperation and Development BMZ.