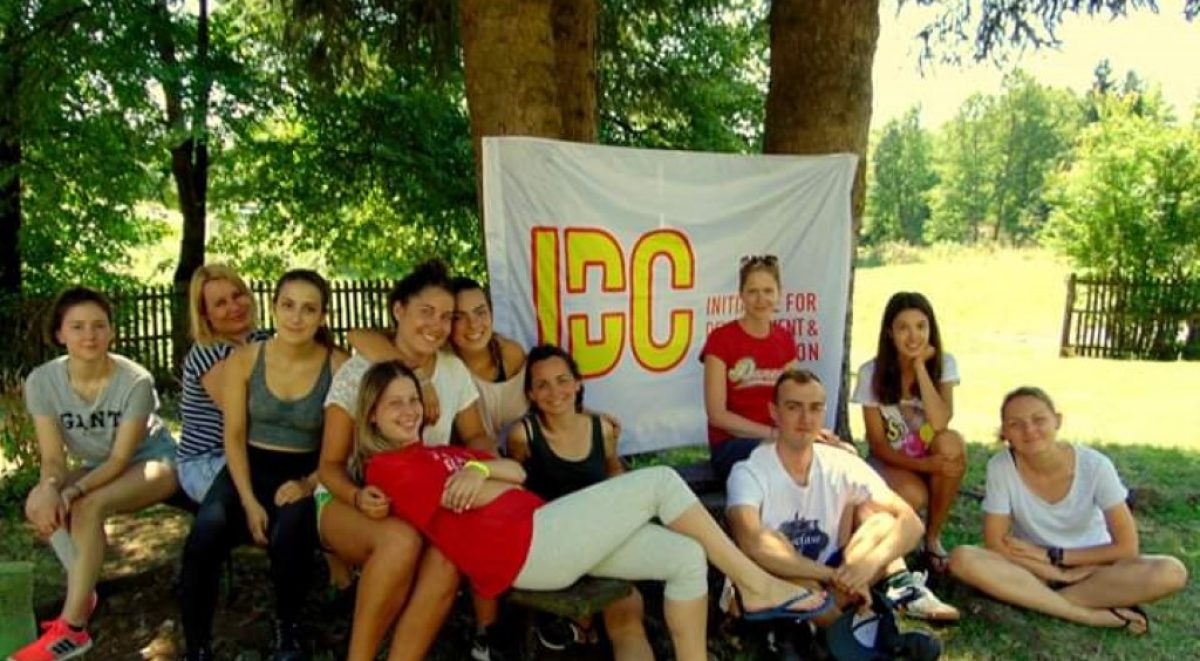 Report from International Volunteer Camp "World for School", Tijanje, 2019.
This year we have realized another international volunteer camp in partnership
with Young Researchers of Serbia. After Sombor and Mosorin, this year IDC realized the camp in cooperation with the Municipality of Lucani. The camp was implemented in the village of Tijanje, and 12 volunteers from Spain, Russia, Czech Republic, France and Serbia worked to renovate the village school.
The natural beauty and pessimistic social map of the village, the curiosity and hospitality of the locals and the fear of shutting down the school due to the small number of students, the legend of the miraculous oak, the flavors of homemade cakes, fruits and vegetables caused mixed first impressions. As time went by, volunteers learned the first words in our language, thank you, good afternoon, good, not good, and becoming a more sophisticated team. After only a few days together, it seemed as if they had known and understood each other well before.
During the camp, volunteers painted the interior of the school, painted the carpentry, and repaired and repainted see-saws, swings and benches in the yard. We organized a field trip to visit the Ovcar-Kablar Gorge monasteries, ride a catamaran through the meanders of river Morava, enjoy the view from the top of Kablar mountain and visit the town of Cacak.
Funds for the implementation of the camp were provided by the Ministry of Youth and Sports of the Republic of Serbia and local entreprises of the Municipality of Lučani. The Maxima and Aurora factories, SB Brava, Agro-ko shop and carpentry workshop Ruzic from Guca provided complete working material. Upon arrival, volunteers tasted the traditional flavors of the Dragacevo region, owing to the donations of Dikan kop dairy products from Tijanje and the Šola bakery from Guca. The Sloboda Independent Trade Union covered the cost of organizing a day trip for volunteers.
Support for local initiatives was also provided by big companies, company Carnex provided donation in form of mixed product package, as well as from small socially responsible companies, so volunteers enjoy ZaDruga dried fruit, the best dried fruit in the Balkans, according to the judges of the International Agricultural Fair in Novi Sad!